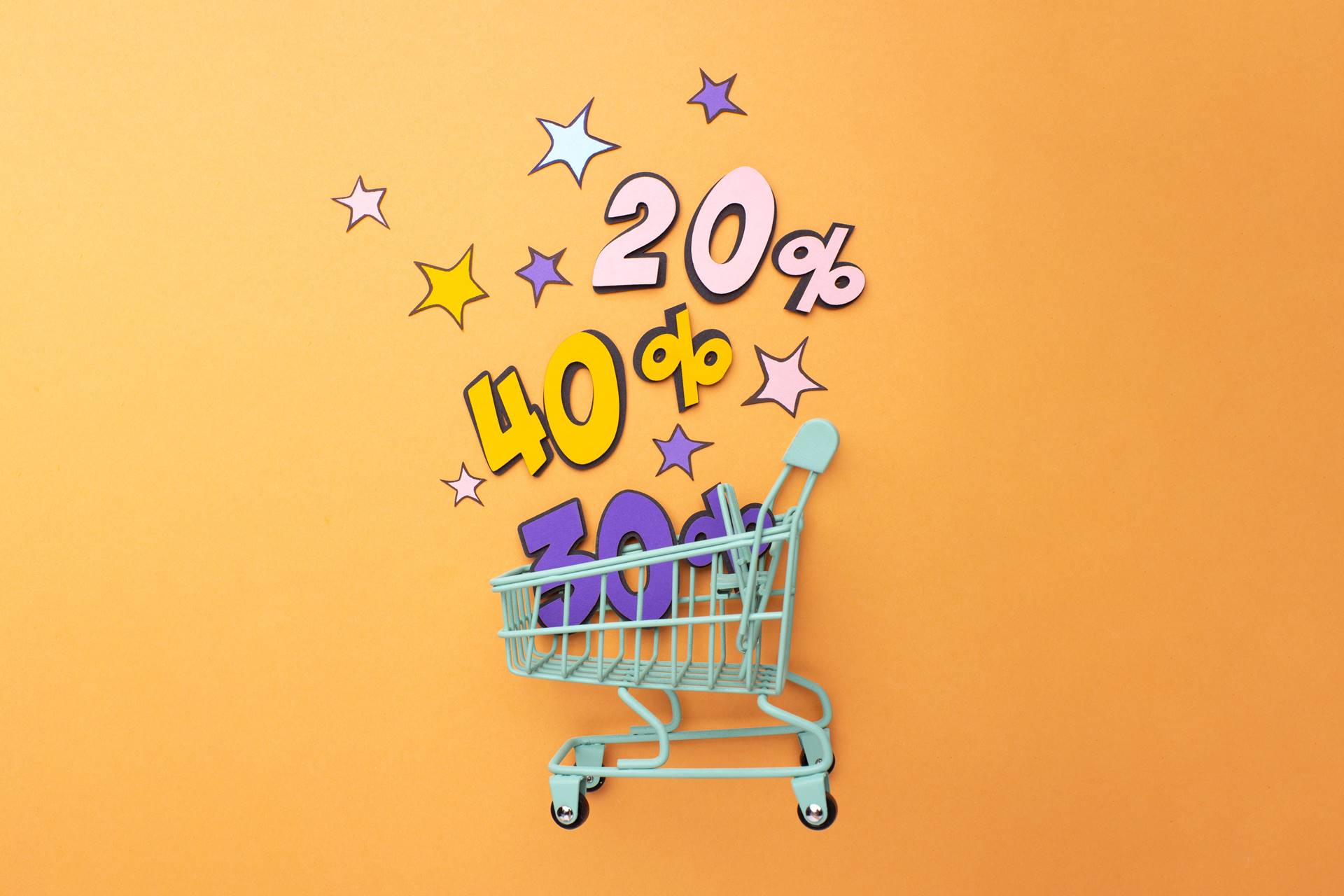 For all e-commerce owners and managers there are important news on how to apply the online discounts. In fact, from May 28 of this year it came into force OMNIBUS, a new European directive designed to protect consumers.
The goal is in fact to clarify the ways in which the online discounts by e-commerce, to avoid fraudulent or otherwise not very clear marketing strategies. 
Are online discounts really discounts?
A commercial practice now known to most people, especially during the sales period, consists in making customers believe they are offering high discounts, when in reality this is not the case. Unsuspecting shoppers think they've got a bargain when the initial costs are inflated and the discounted price that seems so affordable is nothing more than the original price of the product. 
The practice, used for a long time in "physical" stores and then transferred to the web, is obviously incorrect and has already been regulated for some time for points of sale nationwide. A law in this regard involving the online discounts however, it still did not exist, until May 28, 2022. 
The new OMNIBUS regulation
To avoid unfair commercial practices, a European legislation has therefore been introduced which provides for a series of rules and limitations regarding online discounts. The watchword is transparency. 
In particular, thearticle 6 bis reads: 
Each announcement of a reduction of a price must indicate the previous price applied by the trader for a specified period of time before the application of that reduction. 

The previous price means the lowest price applied by the trader during a period of less than 30 days before the application of the price reduction. 

Member States may set different rules for goods that are likely to deteriorate or expire rapidly. 

If the product has been on the market for less than 30 days, Member States may also set a shorter period of time than that referred to in paragraph 2. 
In other words, when an e-commerce wants to offer a discount on one of its products, it must indicate both prices, the starting one and the discounted one, using the words from to. Also, the starting price must be the lowest price that product has had in the last 30 days. Not clear yet? Let's see an example. 
Practical example 
The end of the summer season usually represents a big time online discounts. Let's suppose that, in order to compete with other companies, you decide to raise the price of a product in your e-commerce from € 100 to € 150 two weeks before the sales, and then propose the discounted product at € 75.
The unsuspecting customers who come across your offer will then think they are in front of one online discount of the 50% and that they would save 75 €, when in reality the discount is only 25 €. With the new legislation OMNIBUS this will no longer be possible. 
According to the new directives, in fact, the starting price of the discount must be 100 €, which is the lowest price that that product has had in the last month. The wording must therefore report "from € 100 to € 75". 
Other application cases
The new directive does not only involve online discounts which use the formula from - to, but it is also extended to percentage discounts, such as "all at -50%", or "from 20% to 40%". Even in these cases, in fact, it is necessary to indicate the starting and final price for each single product. 
Exceptions
However, there are some exceptional cases provided for by the European directive, Such as:
price fluctuations not related to discounts, such as an increase in raw material costs; 

discount codes, loyalty programs and personalized offers; 

generic ads, without price indications, such as "low prices" or "discounted prices";

combined offers such as the classic "get 2, pay 1";

prices compared with those of competitor companies; 

products that risk wasting away in a short time, in this case the law leaves individual countries the possibility of intervening with ad hoc laws. 
Help for your e-commerce
The legislation OMNIBUS on online discounts is already in force and it is therefore essential to work to put it into practice. The fines for those who violate these new rules are steep.
In order not to incur penalties and to stay up to date on the latest news and regulations on the web (not only in the field of online discounts), our advice is to rely on a team of experts. 
Digife is a company made up of competent professionals who are always up to date on news and future events, in order to guarantee a precise and satisfactory service, and capable of supporting your e-commerce in all aspects, including compliance with laws and regulations.
Contact us for more information or to receive a quote for your e-commerce.