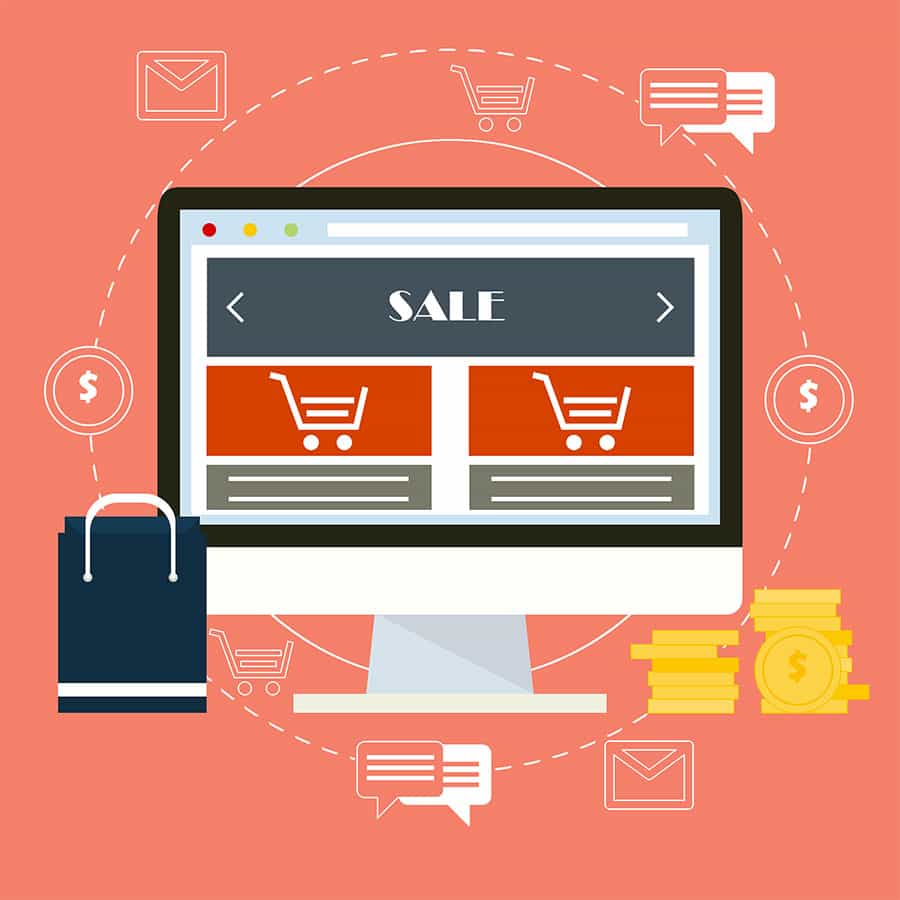 1 What is an E-commerce?
E-commerce is that form of commerce, currently with the highest growth rate, which uses an online platform to carry out an economic transaction (purchase - sale).
The first step is to take note of the colossal changes that have been affecting the trade sector especially in recent years and to adapt to them in order to remain competitive on the market.
2 What are the advantages of opening an E-commerce?
E-commerce, compared to the classic physical store, has obvious advantages, such as immediate access and the availability 24 hours a day. In fact, you can buy online practically at any time of the day, without limits or time problems. Furthermore, e-commerce allows to reduce many costs. Through the Internet it is possible to market all over the world even from the smallest and most unknown country. Even the smallest and most remote realities can be reached via the Internet without any difficulty. This allows retailers to connect with customers which, otherwise, they would never have reached, even in different and distant cities and towns.
3 What can you sell in an E-commerce?
In an e-commerce you can sell anything! Clothing, shoes, bags, various accessories, books, paintings, furniture and even food products. They also sell intangibles and services such as insurance, coupons, top-ups, event tickets, videos, movies, e-books and reservations.
In short, the ideas are many, but it is up to your imagination to make them work.
Look around and consult the statistics to find out which type of product to sell!
4 What does an E-commerce do?
An E-commerce provides a catalog of products and allows payment and therefore online purchase.

It can be either a single manufacturer's point of sale, such as a single-brand store, or a sort of virtual supermarket offering products from different brands.
The potential of using the Internet for electronic commerce they have been fundamental for many small and new businesses that have thus been able to undertake a business by cutting down the most significant costs.
5 Is it possible to open an E-commerce without a VAT number?
Opening an e-commerce without a VAT number is not possible because if the commercial activity of selling goods and services is habitual, it is necessary to regularize it.
Registration in the register of companies is mandatory and consequently the registration with INPS, with the payment of IVS merchants contributions.
In the case of sporadic sales for some products it is sufficient to write a receipt, but e-commerce by its very nature has a habitual character.
6 Which CMS can you use to create your own E-commerce?
On the web there are several CMS (Content Management System) to easily create and manage an e-commerce. The main objective is to make e-commerce clear and intuitive for the visitor so that his or her shopping experience is simple and immediate.
This last condition must be your compass in choosing the best instrument. Now let's see what the Most used and renowned CMS for creating an online store.
E-COMMERCE WITH WORDPRESS

WordPress is the most used CMS on the web, a safe, easy and simple to use software. Its popularity is due precisely to the fact that being so simple to use, it allows you to manage a site even for those who do not have great computer skills.
Another point that makes WordPress an interesting CMS is the great availability of plugins with which to complete and optimize your site. Among them, the Woocommerce plugin, allows you to create an online shop that can be customized in various aspects: from the choice of products to be highlighted, to the shipping costs, and finally to the type of payment to be offered to users to purchase the products.
E-COMMERCE WITH MAGENTO

Magento, is an Open Source CMS specially designed for e-commerce and therefore suitable for developing an online store. A great advantage of this platform is that it provides the user with powerful marketing and product management tools. In addition, Magento also gives the possibility to write reviews on the products and insert the cards of the single products.
E-COMMERCE WITH PRESTASHOP

Prestashop, like Magento, is an Open Source CMS born precisely for the development of electronic commerce. Its ease of use makes the Prestashop CMS the best platform to create an e-commerce.
This tool also provides the user with many extensions and themes to allow them to make changes to their online store at any time.
Do you want to create your e-commerce? We help you make it happen!