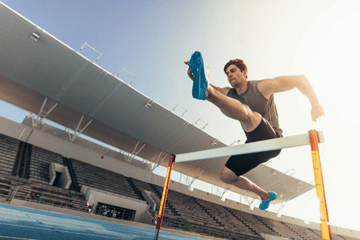 For 2021, in addition to quality content, the watchword is speed!
THE WEBP FORMAT greatly reduces the weight of the single page of the website
To date, the browsers that support this format are Google Chrome, Opera, Mozilla Firefox and Microsoft Edge.
Safari (browser) supports WebP from iOS 14 and macOS Big Sur. Explorer does NOT support it.
We believe that, thanks also to the next core update of the Google algorithm where the Core Web Vitals will become the predominant factor for SEO, this format can see its explosion.
Here are the links of actual Google tests .
CACHE AND COOKIES speed up the user experience!
They are two of the fundamental components of our daily experience on the Internet and, each in its own way, helps us to speed up navigation on websites. Let's see what caches and cookies are and how they work.
What are i cookies and how they work
Cookies - English word for biscuit - they are small pieces of code that every website sends to our browser as soon as we access the site itself. Our browser collects all these cookies in a special folder and "pulls them out" every time we want to access the site again
What is web cache and what is it for
Instead, we could define the web cache a kind of technique to speed up online browsing. The web cache, as well as the cookies, are saved in specific folders directly from the web browser. This time, however, instead of saving small portions of code, the entire web pages we visit are saved. In this way, every time we try to access that same web page again, the browser will recall the page saved in memory, updating only those parts that have changed in the meantime.
RICH SNIPPET from 6 April 2020 it will no longer support the "data-vocabolary markup" standard for its rich snippets in the SERP.
One snippet is a search result that we can find in the SERP, the Search Engine Results Page, which is the page that Google returns when a user performs a search.
One snippet, that is, a result usually consists of a title, a url it's a Description which give some preliminary information to the user to decide whether or not to click on the result and thus navigate the site with the answer to his search.
So change the microdata that google will highlight in the search results! If you still adopt data vocabulary your snippets will no longer be enriched with potentially negative consequences on the click rate and therefore in the long run on placements!