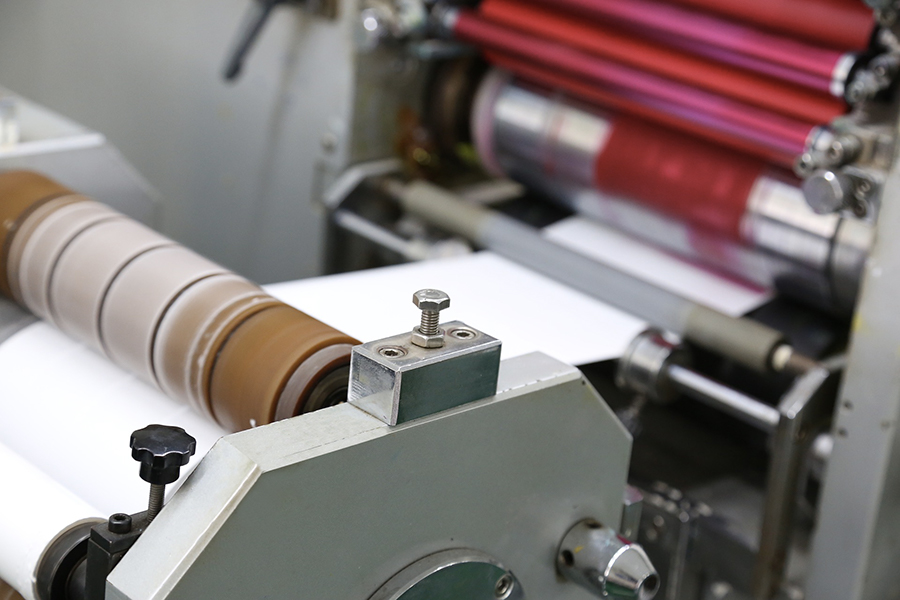 More than once it will have happened to need business cards, flyers, brochures, advertising paper products to be created and printed! The solution is to contact an expert graphic designer or, if we have some basic notion of graphics, we have prepared the file ourselves and looked for some printers where to print.
So far everything is fine, the created file is visually beautiful, meets our needs and we can't wait to see it printed!
But are we sure we have created a file suitable for printing?
To ensure that the final result of our work corresponds exactly to what we imagined and tried to create graphically we have to pay attention to many print settings:
As you may have noticed, unfortunately, it is not enough to create a file that appears beautiful to us ... we must pay our attention to many variables and characteristics of the file that are important to obtain an excellent printed product!
Are we going to analyze the various points and try to set up a correct file for printing?
FILE SIZE
It will seem trivial but it is not! Knowing in which paper format you print is not a foregone conclusion, there are many formats for each type of printed product; for example a business card can be 8.5 × 5.5 cm, or 8.5 × 5 cm, 9 × 5 cm, horizontal, vertical, square, folded, custom size, etc ...
COLOR PROFILES and FLAT COLOR
A small premise that we often take for granted…. our monitor uses a color profile in RGB (Red, Green, Blue) while the printers, both offset and digital, print in CMYK (Cyan, Magenta, Yellow, Key Black / four-color) with Fogra39 color profile according to ISO 12647 -2 of 2004.
Having said that, before starting any work, we must check that the workspace of our file is correct otherwise those bright colors we see on the monitor will never be printed with the same shades. We can also decide to print in 1 color only, for example in black, or in pantone colors with the specification of Spot Color in the printing phase.
RESOLUTION and IMAGES
The resolution of the print file, of the inserted images and of all the graphics in the file must usually be saved at a resolution of 300 dpi.
MARGINS, ABUNDANCE, CROCINI and CUTTING LINES
But what are they ?????
Nothing extraterrestrial but every good file prepared for printing must have safety margins where to insert the graphics to prevent it from being cut badly, the abundance if images reach the edge of the page and therefore must have a more abundant layout than the format the final.
And finally, in addition to the abundance, some printers require cut marks also called marks, or guides that indicate to the printer the real format of our final file.
FONTS AND TRACKS
They are two important elements for our graphic works ... the texts, written with our favorite font, the signs composed of lines or shapes in tracing must respect rules to be printed well otherwise there is a risk that they will be transformed or replaced not getting the result from us created!!!
If we make a simple writing that will be printed in four-color process, you need to know that a character that is too small or a line that is too thin will not be reproduced perfectly, if instead we have in mind to print with the enhancements the character and line settings change further because lines under the millimeter they will never be realized!
LAMINATIONS AND ENROLLMENTS
It is those beautiful print finishes that make our printed product elegant! Hot stamping in gold, silver, hologram; or zone UV lamination to make only some important details shiny and stand out, or embossing, dry printing, lamination, etc ...
There are many refinements to make our product important and elegant but to the typographer, both offset and digital, we must prepare our file with OVERPRINT, SELECTIVE COLOR LEVELS IN FLAT COLOR using graphic programs with which you can create layers with particular color modes , office and image processing programs are not suitable for creating graphics with enhancement.
FILE SAVE FORMAT
We are at the end of our work and our path to create a correct file for printing and we have to save the file to send to the printer, but in what format? Well simple, just ask those who print even if the PDF is usually the master ...
Perfect… have we figured out how to print or are the settings too complicated? The solution is simple, just contact an expert graphic designer who knows how to solve these problems and who, with his experience, is able to realize our ideas!
Rely on our professional graphic designers, we will be able to support you in identifying the best graphic product for your needs
Contact us