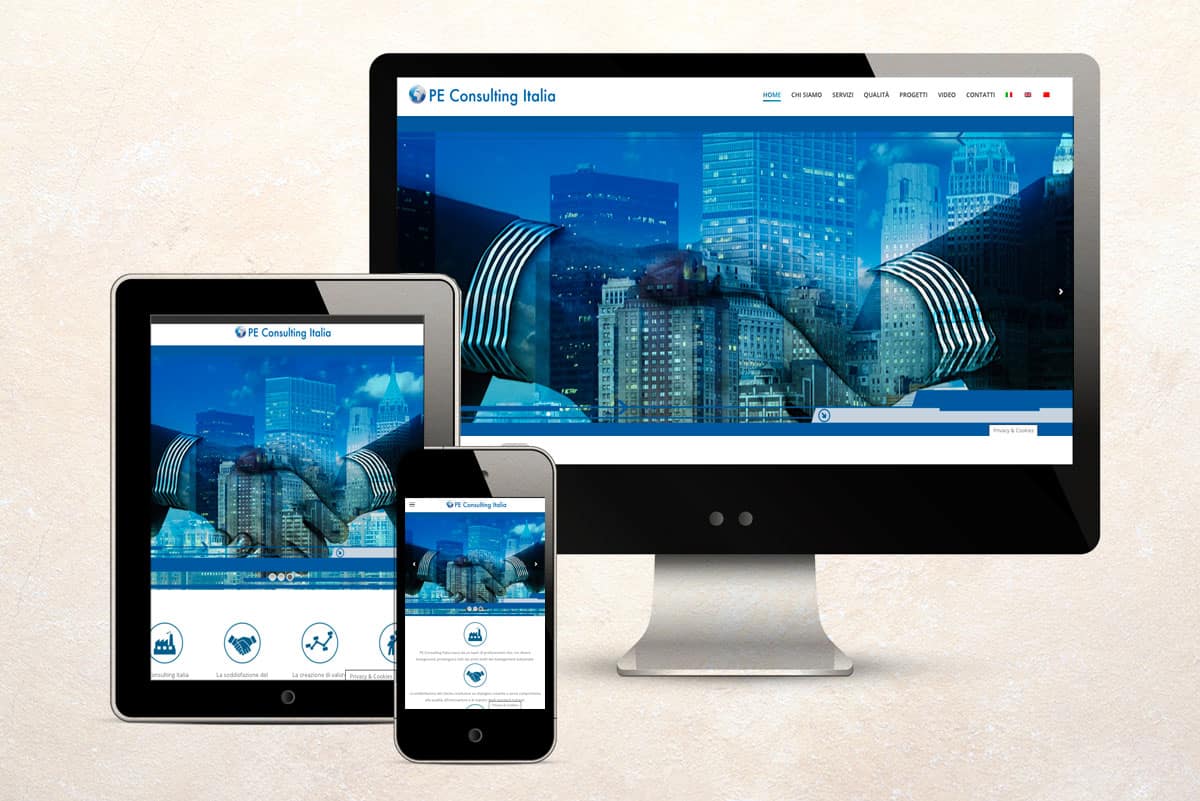 Restructuring of websites in Ferrara, Bologna, Padua
In this article you will find the tools to check if your website is up to date.
Just as it happens for properties that from time to time need maintenance, even deep, to keep their value high in the real estate market, even the Web sites need periodicals renovations.
The term "Restructuring" it is not used at random.
An old, neglected and decidedly antiquated-looking house will never catch your attention like a new house, tastefully furnished and equipped with every comfort.
The same psychological dynamics also occur when visiting a website. When we talk about Web sites there renovation it is fundamental not only for the aesthetic profile, but also for the technological one.
A website, especially if it is such a site e-commerce, as a good rule, it should be periodically updated o renovation to ensure that it always keeps up with new technologies, otherwise the risk that customers, realizing that you are not in step with the times, go somewhere else is inevitable.
Get a website it gives the possibility of being present on the internet, but being present and being operational are two different concepts.
If you want to reach new customers and you want your company to grow, you need to pay more attention to yours website.
After all, getting lost in everything that the network offers is easy and the only way you can compete with your competitors is to have a website updated to the latest technological innovations that attract the attention of the user who is visiting it and push him to come back again.
Technological innovations follow one another at a fast pace.
Do not restructure your site web in the graphics, in the contents and in the online service that it offers to your customers it would be a gross error that would distort the very concept of having a company website.
The consequence of not opting for one renovation would be to bore the consumer who is not satisfied with your site, obviously, will visit another one.
What does it mean to restructure a website?
Restructure a website it means modifying its organization, structure and contents. This is because in order to improve its performance it is essential not only that your website is attractive from an aesthetic point of view, but also that it is well organized from a technical point of view, in order to arouse curiosity in the visitor and lead him to perform certain actions during navigation.
Another fundamental aspect of the restructuring of a website is thesearch engine optimization.
There restructuring of a website it requires not only consolidated technical skills but also continuous and constant training that only professionals in the sector will be able to guarantee you.
There are several realities on the web that allow you to create websites for free according to your needs, but only one serious and professional web agency will be able to restructure and shape yours website to ensure that your company's work and turnover increase.
The web agency Digife Google Partners specializes in the creation of e website restructuring according to the latest market trends, beware of google best practices.
Here's how we work:
We decide the best solution together with the client in order to propose the cheapest solutions while keeping the focus of the project firmly.

We start from a preliminary analysis of the platform used and identify the strengths and weaknesses to understand what to save and what to renew based on the customer's needs.

Restructure a website it does not mean losing content because what you want to keep will be transported safely to the new platform.

We study the ideal solution for the re-adaptation of the site, from a new graphic design to the communication and creation of indexed content that are easily found by search engines.

We make the website with an interface that is easier to manage and viewable from any device.
Our Mission?
Shorten the distance between your company and customers!
Internet is a constantly evolving market and it is essential to constantly update websites otherwise the market itself will exclude you!
Do you have doubts about the need to adapt to the latest technologies?
A test acid to immediately understand, in a reductive but eloquent way, the current situation of yours website is to use a free tool from Google by accessing the following link testmysite.thinkwithgoogle.com, by entering the domain name of your site in the string.
Another important operation is to verify that the HTTPS security protocol, important data to safeguard the privacy of you and of the users who browse and interact with your site.
For more information on the website restructuring you can contact us, without obligation clicking here.
Restructuring of websites in Ferrara, Bologna, Padua