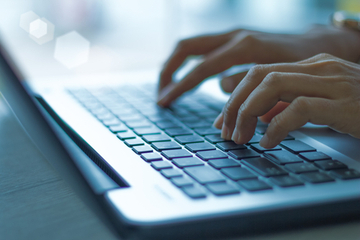 Why do I need a website, do I already have a Facebook page? Many small business owners have this question in mind. Anyone who has worked in digital marketing, social media, or website design gets this question many times over. And basically, the reason we used the term "small business" is because, in the transition to being a profitable company and a big one, social credibility plays a fundamental role. And having a website is one of the vital sources of social credibility. There are also many other things that come with a good website. So, stick to the bottom of this list if you're interested in attracting more traffic and sales from your targeted audience. For the rest of you! Come back next year when you see your friends converting a fortune with the help of their business website.
Why do you need a website?
The simple answer is: websites can help you generate business, sales, leads, and even increase your brand value. It helps in terms of increasing credibility in front of customers and helps companies to show their services to the targeted audience. Your business can close the day at 6pm without anyone taking calls to answer things about your business. However, your website will be active 24/7, 365 days a year, to promote your business and present your services to your potential customers.
The 7 main reasons for having a business website
The 40% of consumers does not trust a company with no online presence! Your website is your number one marketing resource because we live in a modern world. Australians spend an average of more than 23 hours online each week and up to five hours a day on their portable devices. With so much time to think about something and research a company, people don't find companies without a website that are credible enough in most cases.
The website increases revenue and ROI
In the age of digital transformation, you will find thousands of future customers on a search engine optimized platform without investing too much. It will allow you to reach a wider audience to advertise your services or goods. Website quality often affects buying and trading decisions, no matter what industry you are in.
The website adds credibility to companies
If you want to show your customers that you take business seriously, it's best to invest in a professional website. In an era where more than 50% of mobile users identify a new business or merchandise by browsing their smartphones, failure to create a website will damage your reputation.
A good website can win against the big brands in the search results
Are you aware that a website offers you a decent opportunity to fight with the giants of your industry? When designing an optimized website, it should be taller and at the right time in the correct position. Optimizing for the right keywords will improve traffic to your website and influence your customer journey, which normally starts with analytics, feedback and reviews which we call SEO. One of the many opportunities to threaten the industry is to gain a prominent role in the search results list. Therefore, if you don't dominate online visibility you don't give customers reasons to buy from you over the big brands.
Show your offers and discounts
It cannot be stressed once again that the target audience's first contact with your brand is a website. You are absolutely responsible for how you run your business. In addition, you can see not only the features in the offers, but also include short video lessons or a PDF guide for download. You will also highlight your promotions, ratings and any features that will alleviate the inconvenience of your visitors. This increases the total time consumers spend on the website and can impact their contact option.
All your competitors already have a website
This might sound awkward, but it makes a lot of sense. You are not alone in the industry. Thousands of companies now offer the same goods and services you offer, and most of them will have their own websites. If I look at all the points already addressed in this article, I am already in a positive position. They seem to be more trusted in the market, have established their initial trust with the public, showcase their products / services, and benefit from Google searches.
How to get a beautiful website designed?
The websites designed by our web developers are not only beautiful, they also improve the conversion of your visitors.