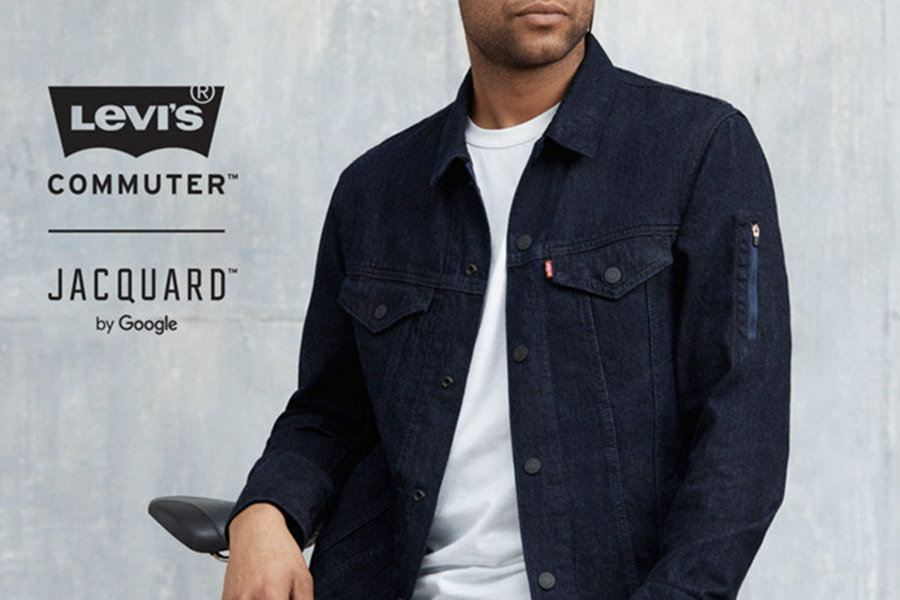 From the partnership of Google and Levi's comes the first smart jacket capable of controlling the smartphone.
How many times on a bike have you had to stop to extract it smartphone from the jacket or from the bag? After all, if your mobile phone rings, if you want to listen to good music while pedaling or if you need to consult on Google Maps a road route, the only solution is to stop!
From next autumn this practice could become a distant memory because the technology will surprise us again, but, this time, the sector concerned is that ofclothing.
Google, which is the main search engine most used in the world e Levi's, one of the largest companies in the world in the field ofclothing, have joined forces to design one smart jacket able to control the mobile device, while you are pedaling, simply by touching the sleeve.
There smart jacket is called Commuter "Connected" and its implementation was announced at the developer conference of Google in May and subsequently re-presented to the public at the SXSW festival underway in Austin (Texas) until March 19.
There smart jacket, which will soon be available on the US market at the cost of 350 dollars, it's a Levi's denim jacket in the fabric of which conductive fibers have been woven that communicate with the smartphone through aapplication.
The command center of this special denim jacket is located on the left sleeve cuff where a touch sensor which does nothing but record the movements of the right hand and transmit them to theapp. for smartphone dedicated.
There are three movements recognized by the sensor: hand scrolling from top to bottom, bottom to top or double consecutive swipe on the cuff. In this way you can start the playback of music, you can update the road while pedaling, without having to stop, you can manage calls, messages and even the agenda.
Thanks to this innovative garment cyclists will be able to keep their eyes on the road without having to stop!
Furthermore, the smart jacket, once the sensor has been extracted from the sleeve equipped with a USB socket, it can be washed in the washing machine like any other garment.
At the moment it is a niche product that will be available from autumn 2017 only on the US market at a price of 350 dollars, or 329 euros.
Perhaps, however, in the not too distant future, each of us will have our own smart jacket.