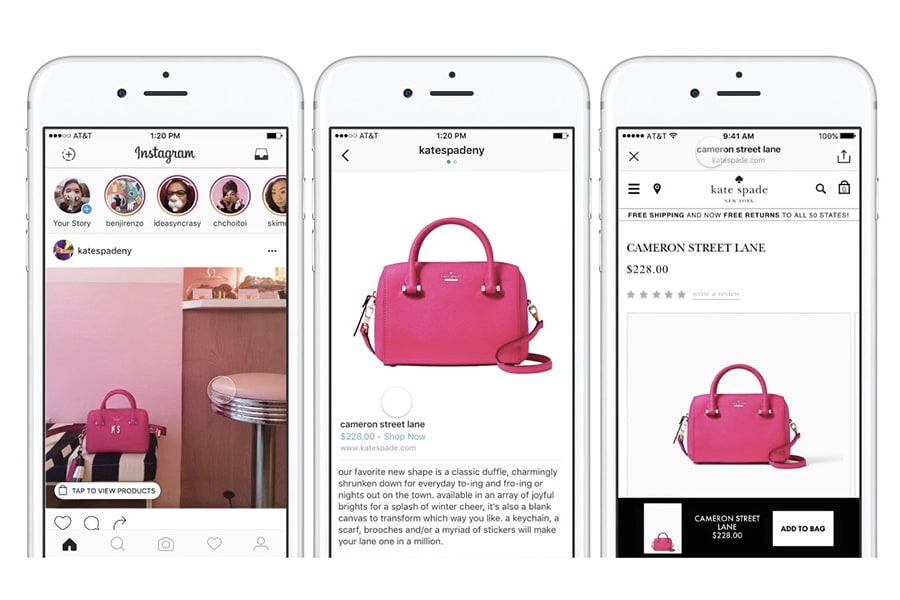 Instagram launches Shopping: companies will be able to tag their products in organic posts, encouraging users to shop
Instagram becomes a social e-commerce. The photo sharing network born in 2010 and bought by Facebook two years later, also launches in Italy, Shopping, a new function for the online sale of fashion and cosmetic products.
About 72% of Instagram users decide to buy a product after seeing it on social networks, and the 80% of Instagram community members follows at least one brand.
Having a business profile on Instagram allows users to know and buy products directly on the social network. The functionality Shopping on Instagram allows companies to insert special tags in their organic posts through which users can directly make purchases.
Introduced in the United States last year with great success, as of now the function is also available in Italy, Australia, Brazil, Canada, France, Germany, Spain and the United Kingdom, thus giving companies the opportunity to grow their showcase virtual on social.
Available for all brands who have a business profile, sell physical products and have a showcase on Facebook or a catalog in Business Manager, Instagram Shopping allows businesses to tag up to five products in content and people to shop as they scroll through the feed, without having to leave the platform. It essentially acts as a showcase so that users can explore the products of the following companies: by clicking on the post, you will immediately see the name and price of the product and with a further click on the tag you will gain access to a page with more information and the possibility of purchasing.
Mobile shopping is on the rise: only in the past 3 months, the 39% of people have purchased fashion products through smartphones or tablets. Giving users the opportunity to shop directly on Instagram, which is also widely used in Italy, could therefore increase the amount of orders received online.