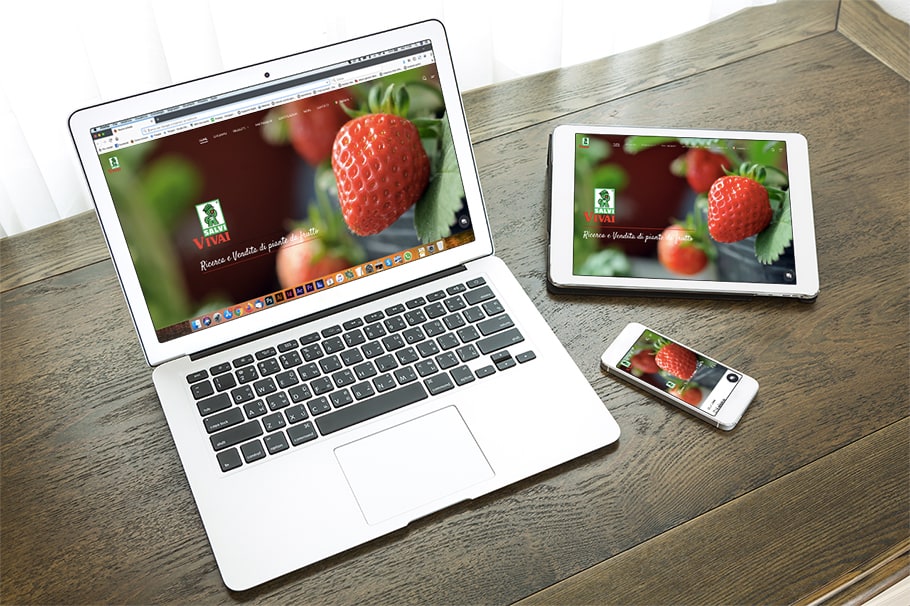 Salvi Vivai has been producing and selling strawberry, apple, pear, cherry and apple and pear rootstocks for fifty years.
The nurseries are known in Italy and internationally for their high quality and constant innovation thanks to continuous variety research.
Thanks to its many years of experience, working on genetic experimentation and varietal innovation, Salvi Vivai has developed increasingly effective cultivation techniques, compared to those used in the past. In fact, innovation and experimentation are the aspects that best represent the Ferrara-based company, which over the years has managed to conquer important market shares.
Creation of a multilingual website, totally responsive and adaptable to various mobile devices.
VISIT THE SITE