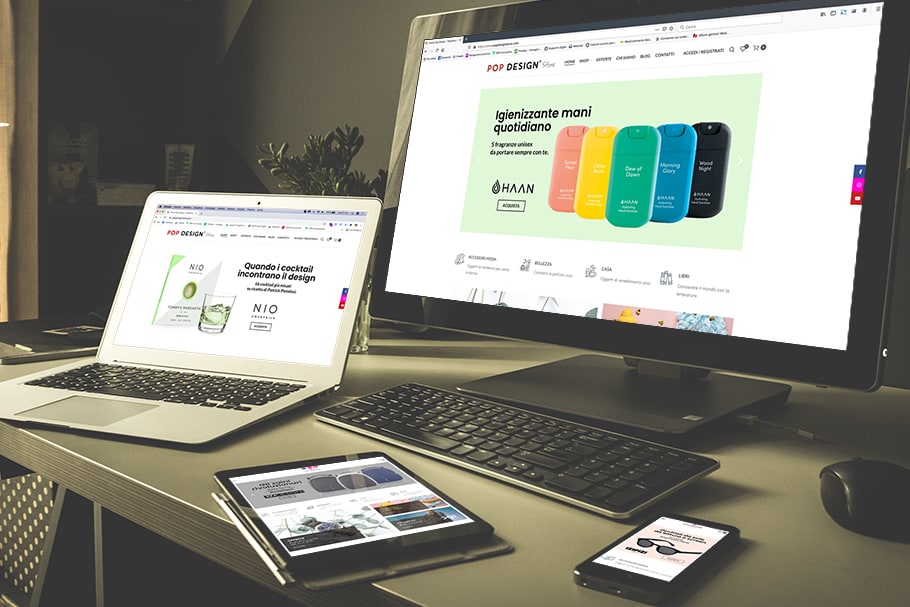 Our web agency has developed the creation of the website for Pop Design, a multipurpose space where design and craftsmanship meet.
The site is fully mobile responsive and therefore fully adaptable to tablets and smartphones, in order to make navigation interactive from any mobile device for the online sale of commonly used accessories that follow new trends and original lifestyles exclusive of the contemporary world.
Bamboo sunglasses, fashion accessories, sustainable jewelry, furnishing accessories, design objects and much more divided into product categories, which can be filtered by Sub-category, Price, Manufacturer.
VISIT THE SITE