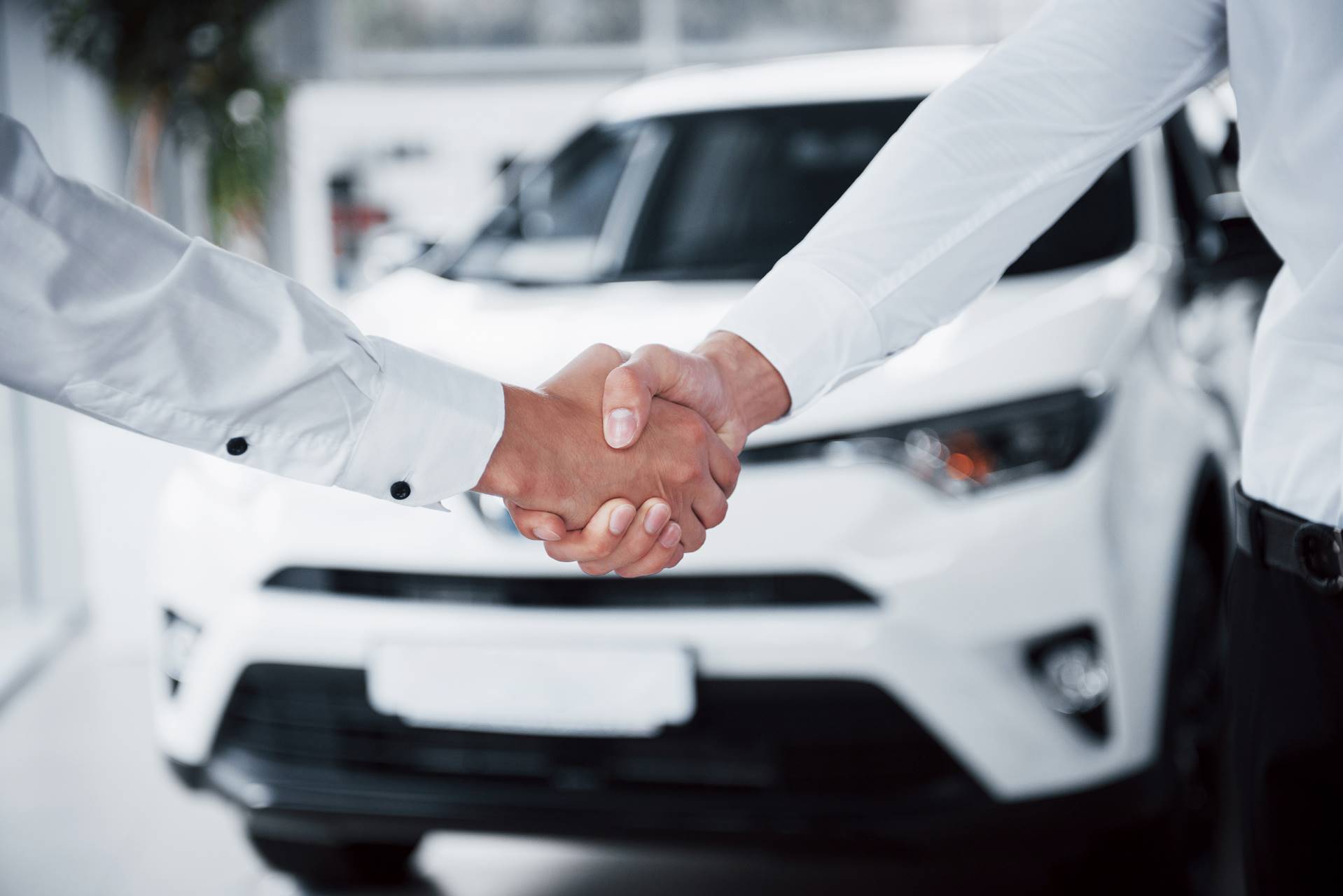 Google MyBusiness is an extremely effective tool for local businesses that want to get noticed by potential customers nearby. That's why it can be an important showcase for businesses that base their business on local customers, such as le dealerships automotive. 
In this article we will delve into how the Google MyBusiness and we will see how to use it to improve the image of your dealership, its positioning on search engines and, above all, the number of customers. 
Why is it important to be found on the web?
Let's start with a few numbers. According to the analyzes carried out by Google itself, over the 40% of searches carried out on the web from smartphones concern nearby businesses. In addition, more than half of these potential customers visit the business they searched for within hours, and 20% of them actually buy a product. 
But how do interested people find your business with a Google search? With Google MyBusiness, obviously. 
Google MyBusiness
If you still don't understand what we're talking about, the Google MyBusiness tab appears on the web page after you search for a company name. For simplicity, below we show you an example of what the information card looks like when you type on Google: "Digife".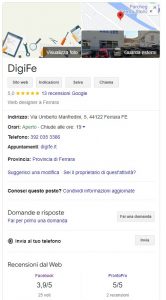 Google MyBusiness it is completely free and allows you to create a card that helps anyone searching the internet to get useful information about your dealership. But the benefits don't stop there, let's see them. 
Visibility
The most obvious advantage concerns visibility. By setting the card correctly Google MyBusiness your dealership will appear in the top search positions on Google. It is easy to understand how greater visibility leads to a probable increase in customers. 
Useful information 
By accessing the tab Google MyBusiness of your dealership potential customers can find useful information about your business, such asaddress, the telephone number, the timetables ei opening days, the hours of the day with the greater afflussor customers and even the exact location on Google Maps. 
In this way, in addition to further facilitating the availability of your business, the customers who come to your dealership will be the ones who are really interested. 
Departments
If your dealership also provides additional services, in addition to sales, Google MyBusiness allows you to create multiple cards, one for each department. Google has provided predefined categories for each department: 
Car dealership; 

Car services; 

Tire shop; 

Auto parts shop.
By associating the name of your dealership with the examples listed, depending on the services offered, on the Google MyBusiness of your dealership, all associated departments will appear. Remember, however, that to notify that the departments created belong to the same activity you will have to contact Google support. 
Having a tab for each department / service offers the advantage of providing information to potential customers about the services offered and allows you to set different hours, in case, for example, the workshop has a different opening time than the showroom.
Multi-brand
The same goes for multi-brand dealerships. It is in fact possible to create a card associated with your dealership for each car brand present in your store.  
You can also make a distinction between the point of sale and the workshop department. If, for example, your dealership, in addition to being an official dealer of the Fiat Mercedes brands, is also an authorized workshop, you will need to create 4 cards: 
Fiat dealership; 

Mercedes dealership; 

Authorized Fiat workshop; 

Mercedes authorized workshop. 
Multi seat
What has been said in the previous points is valid even if your dealership has several points of sale. The latter can be associated with each other through the same mechanism. 
Customer Reviews
The board Google MyBusiness allows users to leave reviews about your business, which is good practice to respond to. 
While it may seem like a waste of time, dedicating some time to your customers can bring great benefits in terms of branding and customer retention, even for negative reviews. 
Obviously you are more likely to respond to positive reviews, but it is the responses to negative reviews that can make all the difference. Here are some useful tips for dealing with negative comments: 
use a gentle tone. Remember that you are writing on behalf of your business and replying rudely will give your company a bad image;

try to give useful information. Use the opportunity to provide advice and information that can help readers;

learn from criticism. Negative reviews often (not always) arise from experiences that have not satisfied your customers. Use these criticisms to improve the service you offer;

try to answer immediately. As much as possible, try to give a quick answer. This will help give the impression that you care about customer satisfaction;

do not advertise yourself. Do not use the responses to comments for advertising purposes, it is a practice received in a negative way by users. 
To learn more about this aspect, read theDigife article dedicated to online reviews.
Updates
One last aspect of fundamental importance, concerns updates: you must make sure that the information on your card Google MyBusiness are always up to date. Among the things to consider are the seasonal hours, any promotional offers, events and news that may involve your business.