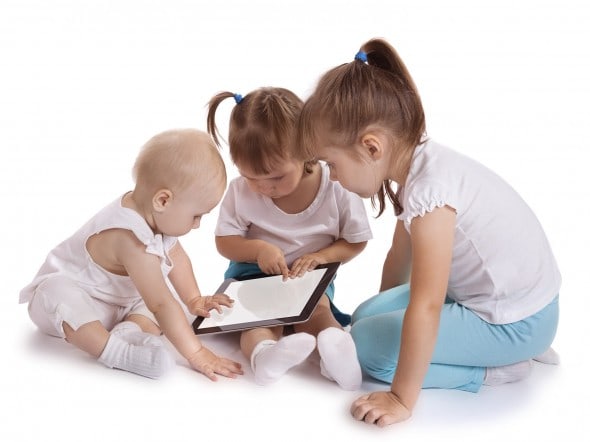 Family Link App.
Nowadays children, from an early age, are active in using smartphone is Tablet. Prohibit the use of mobile devices up to the age of majority it is unthinkable above all because at a certain stage of growth the online presence becomes essential for socializing, growing and learning.
Children log in to Internet at an increasingly early age and this worries parents who do not know how to intervene and how to monitor their children to prevent them from ending up in some dark alley or viewing inappropriate content.
The problem is real but there technology has decided to face it and is at work to be able to give parents one as soon as possible control tool for mobile devices used by minor children.
The tool in question is called Family Link App. and it is aapplication designed by Google, currently being tested only in the US, which allows parents to create a account specific to your child complete with a gmail address to be managed safely remotely, pre-setting some basic rules to establish what the child can or cannot do.
So the child's surfing on the net takes place on the basis of concessions or revocation of authorizations by the parents.
For parents, just download the App. Family Link on your own smartphone to control the paired device. For the moment both phones must have the Android operating system, but Google he anticipated that he is also working on an iOS version.
L'App. will allow you to allow or block access to any application on the child's device, checking permissions and locks as needed at any time.
Family Link App. gives the possibility to set a maximum time limit that the child can spend in front of the screen which can be different for each day of the week.
It is even possible to program blackout times to prevent children from using the devices at mealtimes or during the night.
Whenever the child tries to download aapplication with restricted content, the App. Family Link will send a notification to the parent who will have 24 hours to decide whether to approve or deny access to theapplication.
At the moment all services Google are available to children with the sole exception of YouTube.
It is, however, available YouTube Kids which has, by default, controls and restrictions.
Beyond Family Link there are other tools designed to support parents in their role as supervisors, such as Applications Spazio Bimbi Parental Control or Microsoft Family Safety to track the geographic location of children in real time via Gps.
At the moment the App. Family Link is only available in the USA, but, should this phase of experimentation show satisfactory results, Google will make it usable the Family Link application to all parents in the world to help them protect their children from the dangers that lurk on the net.
L'application was configured by Google with the age limit of 13 years, this means that at the age of 13 of the child, the app. will ask the user if he wants to convert the account to a regular one or if he needs to continue with the parental control.
As always there are also those who row against and argue that it is only a lure that Google has seen fit to use it to attract new customers to its services more and more early.
In reality, these new tools have been developed to try to cope with a very topical problem, namely the ever more premature approach of children to connected devices.
So, Google is credited with being the first company to leverage technological advances in the furniture industry to offer sophisticated, bespoke control systems to parents.
If this application is successful, it is likely that other tech giants such as Facebook, Apple and Microsoft will soon follow in the footsteps of Google.