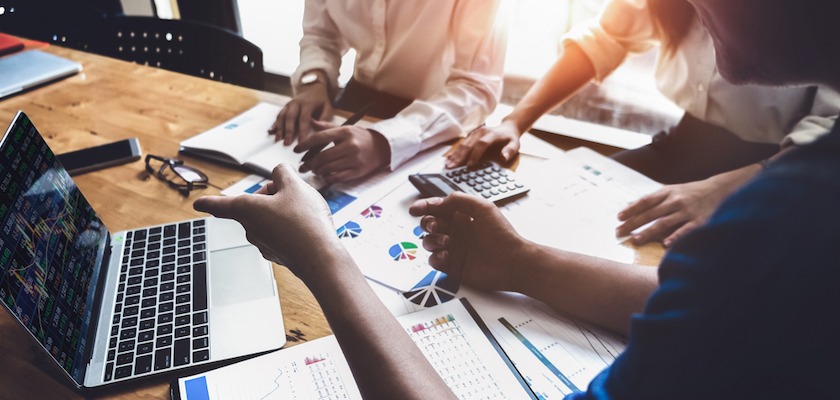 A startup without effective market research is like a ship traveling offshore without a compass. Therefore, it can lose its direction after a while and can disappear in the middle of nowhere. Market research for a startup allows entrepreneurs to guess what is needed to grow their business. Doing market research for a startup offers the opportunity to analyze their position in today's competitive market. To learn more about startup marketing, you can visit our startup marketing blog and get insights from our articles on the latest trends and various ideas for startup marketers. It is important to check whether your product or service meets the needs of targeted customers if you work at a startup. This way, you can tell if your product or service is likely to find a lasting place in the market. You should find answers to the top market research questions for startups and find the best path to your business with an effective marketing process. If you want to learn more about conducting marketing research for a new business, keep reading our article. In this article, we focused on educating you about what marketing research is? Additionally, you will gain insight into the stages of marketing research.
What is market research?
You only have an idea of a startup but you fear it will not be sustainable in the competitive market. To avoid this, you need to do market research before taking action. Market research is the process of gathering information about what is happening in the market. It includes market dynamics analysis to learn about your competitors, potential customers and market conditions.
Look for trends, learn about other companies with similar products or services, investigate the pricing and marketing methods of others, and get insights into your prospects included in startup market research. All you need to do is know the steps you will take in the market research process. Then you can decide the best path for the development of your business. Where will you sell your product or service? Is it a specific region or a larger area? If you want to sell your product or service in a specific region, it is best to gather information about the region and your potential customers. If you know them better, you can better provide your products and services. Whether you want to start a business or grow your small business, doing market research is sure to boost your business when you take the necessary actions and follow the procedures determined after the market research.
Stages of market research for startups
There is no chance of failing if you follow the path carefully. Here we have listed the main steps that detail how to do market research for a startup idea.
1. Definition of the aims of the market research
Among the several reasons why market research is essential for startups, you need to define your goals for doing market research. Do you want to conduct internal research to investigate problems? So you can set a better strategy for the future. On the other hand, can you focus on external research to analyze the drivers and barriers in the market? Internal marketing research is primarily aimed at increasing sales and revenues. This analysis focuses on past experiences to reduce the risks for future steps. On the other hand, external market research deals with the analysis of the environment and the market in which you operate your business. Market trend research and the activities of other companies are included in external research. Depending on your orientation, you should apply the right method necessary for sustained business growth. First, it's important to create an effective marketing research plan. This plan should have a well-defined purpose that will save you time and money.
2. Ask the right questions
When creating your business plan through market research, there are some fundamental questions to answer. If you are planning to make further decisions, think twice and answer a series of questions regarding your future approaches and activities. Here are some suggested questions for well-planned market research: What is the potential size of my market? Who are my competitors and how big are they? Is there any niche my business can fill? What is the estimated market share of my business and my competitors? Is there anything unique to my business that will be beneficial?
3. Analysis of competitors and the potential market
Market research should start with a look at the entire industry and potential market to specify companies that provide similar products or services to your potential customers.
The first thing you should do is determine your competitors and analyze their business activities to find out their strengths and weaknesses. You also need to use various analytics and metrics tools to perform effective marketing research. Try to choose the best tools that you will benefit most from throughout the whole process. You can check out our article on the best marketing analytics tools that will make your tool selection process faster and easier by offering the best analytics tools especially for startups and small businesses. Through a market exploration tool, you can also check industry trends. Find out what are the drivers and barriers in the market. You can also take advantage of KPIs to understand if a company is doing well and what is needed for sustainability. If you are limited by funds, don't worry as this is so normal for most startups. So, try to choose a tool that you can benefit from the most.
4. Analyze the potential audience
After learning enough about the market and competitors, now is the time to think about your potential customers. who is your target audience? What is your ideal customer profile? Any business without investigating the prospect is very likely to fail after a while. If you want to get people's attention, you need to know more about them. The main goal of any business is to acquire loyal customers. These customers will increase the rate of return. You should pay attention to your customers' personalities, preferences and interests to keep them loyal to your company and optimize your sales. Through a well-designed scheme of your target audience, it will be easier for you to meet their expectations with special offers and personalized plans. You should also estimate the total market potential, market segmentation and target audience size because it will help you better understand your potential customers' needs and preferences. Furthermore, you should also pay attention to the web traffic of your competitors. Try comparing it to yours to see if what you're currently doing is enough to generate sales leads.
Conclusion
If you are a small business or startup, it is vital to do efficient market research to plan your digital marketing strategies and make further decisions. It makes sense to gather insights into the industry, competition, and target audience before committing time and money to your business. To increase your sales and revenue by attracting more people to your brand, you need to take smart steps.