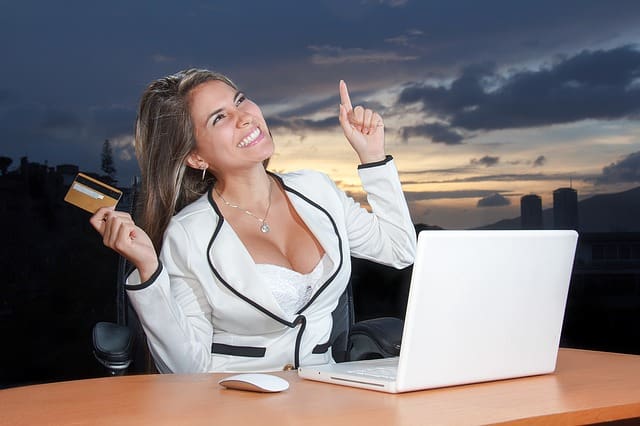 Digital Moms: the new mothers of today!
Several surveys have confirmed that the category of user closest to technology is that of women with children.
Mothers, in fact, consider Internet and technology their closest allies in managing the needs of the family.
The 90% of mothers has a smartphone and over the 50% a tablet.
For today's mothers, having a tablet is essential, not just for doing Online shopping, but also, to entertain children in times of extreme need, for example, during a lunch break at a restaurant, when keeping the children at the table and eating quietly seems impossible!
The PC, on the other hand, considered bulky and inconvenient compared to mobile devices, is used less, mainly for it online shopping from home.
But, now, we know better the "Digital Moms"!
More than 70% of digital moms write content on the web every month.
Without any effort Internet managed to bridge the gap between fashionable women and caring moms. Today, caring mothers dress in fashion from head to toe and above all they are super informed and present on the web! The digital moms they constantly use the web, not only to buy what is necessary for the family, but also to communicate their potential through blogs.
Over 70% is the percentage that emerged following a survey conducted on consumers which highlights how young mothers spend a lot of time online.
In short, Internet it is an integral and fundamental part of the daily life of today's mothers who use the internet both to interact with others and to meet the needs of their family.
Digital moms are constantly looking for products on the web.
More than the 55% of the digital moms, before making any purchase, do some research online.
Mothers today are much more informed, especially women digital moms!
The surveys revealed that the online searches carried out by digital moms they are much more intense than those of other users on the web.
4 out of 10 mothers take at least two days to collect information on the web before making a purchase and often these searches take place from smartphones that play an increasingly important role in online shopping.
Statistics show that 4 out of 10 mothers, with children under the age of one year, used the smartphone throughout the purchase process, from the research and comparison of the product to the purchase phase. Instead, in addition to the 26% of the digital moms made immediate purchases after searching online for the nearest stores.
What has changed from the past? Because today's mothers, compared to other users, are much more present on the web?
With the arrival of a child, a new set of needs arises, but also of concerns and the internet, in this new adventure, plays a fundamental role, being an inexhaustible source of information and a place where you can interact and discuss with other people who have similar needs.
Online shopping relaxes digital moms a lot
Between digital moms who constantly shop online, it turned out that 1 in 10 made purchases from their smartphone.
To the question: "shopping in stores?" the digital moms answer is: No, thank you!
This is because for today's mothers do online shopping it is extremely comfortable and relaxing and, moreover, it allows them to buy everything they need from the comfort of their home or during a work break despite the busy schedule.
Instead of dragging the children with them to the shops in the center, with the risk that they will get impatient and mess up their shopping, digital moms they prefer to buy shoes, clothes and everything needed from the comfort of their home. How to blame them!
It is much less stressful and on the other hand allows them to spend more time outdoors with their children.
Digital moms set trends.
1 digital mom out of 5 inquires to try new food products.
Digital moms, however, they don't just buy products for the family.
The 38% of them loves to buy clothing, shoes and cosmetics online and beyond 20% it keeps itself constantly updated to keep up with the latest trends of the moment.
They even found that 1 in 6 watch online videos to learn about the latest trends and 1 in 6 watch online videos to learn new things.
Also with regards to it shopping of food products, 1 in 5 mothers searches online for new products to try and 23% is willing to pay a premium for quality.
The digital moms, for their children they are likely to pay more for quality products. Furthermore, it was found that they are much more satisfied, in a percentage higher than the 50%, than non-digital ones.
Given their interest in trends and for it shopping, it is not surprising that the survey showed that 1 in 5 believe they are a step higher than how mothers who do not use the web.
To the question: "do you think you are fashionable?" 1 in 10 replies: "absolutely, yes!".
Digital moms share their information and love for brands on the web.
1 in 3 digital moms writes reviews on the brands she loves.
In short, the digital moms communicate and compare with each other!
Over the 40% of them every day comments and interacts with the posts of other people on various social networks and 1 in 4 changes their status every day.
1 in 5 evaluates photos of desired products during the research process and writes reviews on products purchased after purchase.
It is indisputable! The digital moms are broadcast all over the world, especially on social media!
For this we can say without doubt that the digital moms are the best brand ambassadors! Not only are they informed and drive the purchase of one brand rather than another, but they are trendy!
All moms are connected: useful tips on how to make a mom fall in love with your brand
The 46% of the digital moms rely on search engines before buying anything. In such a vast market of products and services from the most varied brands, remember that digital mothers make a difference and that you will never find better ambassadors than them!
Let's see how a brand can win their heart!
First of all, it is essential to make your brand visible on search engines and provide detailed information on what is most interesting to mothers.
Another fundamental aspect is to make the website of your business clear and easily navigable, in consideration of the fact that mothers have a very limited time to make decisions.
A good idea could be to keep mothers constantly updated on new arrivals and promotions through the tool newsletter.
Making a mother loyal means triggering a word of mouth mechanism, which amplifies one's visibility on social networks and in general on the web.
All the statistical references contained in the article "Digital Moms: just a click and solve the problems!" are taken from the site consumerbarometer.com