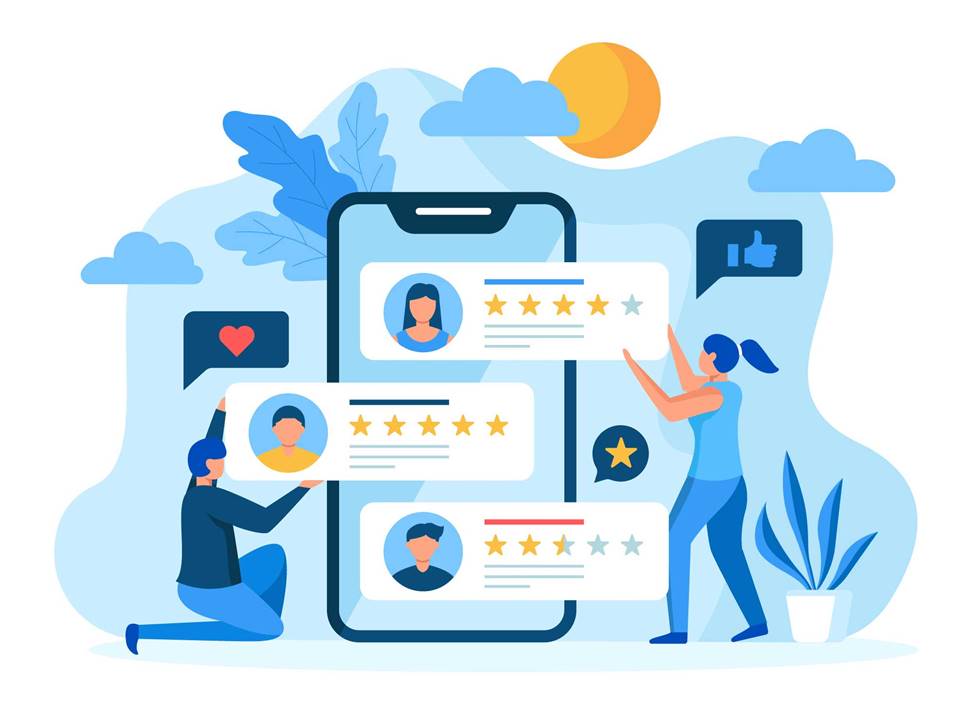 One of the aspects too often ignored by site managers e-commerce concerns the online reviews that consumers post on the web after a shopping experience. This phenomenon is growing rapidly and increasingly influences the choices of other potential customers. Learning how to manage this aspect of internet commerce can be of great help and can become a valuable marketing tool for your e-commerce. Find how!
Why are online reviews important? Some data
Let's start with the data, according to estimates in the last 2 years the online trade involved about 61% of Italians, while the number of reviews published on the web grew by 69%. If these data were not enough, the 74% of users who post feedback on shops, clubs and services said they do it to help other people in their choice. Finally, the consumer 90% reads the online reviews, before making a purchase and the 53% even reads at least 5.
The first conclusion that can be drawn from these data is that the online reviews they strongly influence consumers on the choice of their purchases. Therefore, ignoring the opinions of its customers is not, for an e-commerce, a wise choice, especially for some sectors in particular. 
The reviews in fact, they take on even greater weight for sectors such as travel and hotels, for electronics products and for clubs such as bars and restaurants. Users increasingly tend to inquire about the quality of products, services and the reliability of the site that sells them. 
Omnichannel
In the past few weeks we have dealt with a marketing strategy that takes the name of omnichannel marketing and that puts the user experience at the center. This is the dominant trend in web commerce and all the major companies globally are implementing strategies that move in this direction. 
According to a practice that has now become the norm, the presence on the web of a commercial activity is fragmented into different platforms. Almost all businesses that have developed an e-commerce site also have a profile on the main social networks, usually Facebook and Instagram (at least). 
This, in addition to facilitating the visibility of the company, allows its managers to monitor the opinion that different types of public have on it. 
With this in mind, the reviews online they represent a point of contact with their customers and can be a huge boost for business, if exploited properly, or can cause a lot of damage if ignored. 
Who publishes online reviews regarding an e-commerce site, he expects to receive an answer, a feedback that helps to improve the service offered, a solution to problems. It is therefore important to keep an eye on the reviews, respond quickly and, above all, in the right way. 
Respond to online reviews
There are basically two types of reviews: the positive and negative ones (excluding the false ones we will discuss in the next chapter). If the former is obviously easier to respond to, negative reviews should instead be treated delicately. In any case, the best thing to do is always respond since, if you can't control what others are saying about your business, you can at least affect your company's reputation by responding to reviews. 
Positive reviews
Reply to positive reviews it may seem superfluous: why waste time answering a customer who already speaks well of your company? Truly express gratitude for a beautiful one review can bring great benefits. 
This allows you to strengthen the reputation of your business and can lead to customer loyalty, which will feel taken into consideration, knowing that what they write is read and appreciated. 
Bad reviews
Customers who, for whatever reason, have not had a good shopping experience, may decide to leave one bad review. Respond to this kind of reviews it is certainly more difficult, but also much more important.
Don't get caught up in emotions, which often lead to writing a response in a hurry, without thinking about the consequences. Rude speaking to a customer on the web is never a good idea, no matter who is right. 
Whatever is published on the internet, in fact, communicates something about the company, helping to form the so-called online reputation. You certainly don't want your company's brand to be associated with terms like rude, rude, etc. 
The best solution is to try to identify with the dissatisfied customer, understand where the problem occurred, propose a solution and always apologize. This will give the impression that you care about the happiness of your customers and do everything possible to please them. 
Fake reviews
More popular than one might think, the phenomenon of fake reviews it is not to be underestimated. Again, the online reviews fictitious can be divided into two categories, the positive and the negative. 
Some companies looking for easy advertising may think about publishing (or having them published) fictitious positive reviews, concerning their business. 
We obviously advise against this practice which, in addition to being ineffective, is in effect a crime. To write fake reviews, under a false name, involves the crimes of substitution and defamation (in the event of a negative review), while buying fake reviews constitutes unfair competition.
The fake reviews negative characters, on the other hand, can be the result of a competing e-commerce strategy, but there is no shortage of so-called "trolls", individuals who have fun with bad taste jokes.
The first problem in these cases is knowing how to identify them. In the case of retail businesses, this is a little easier, as the shop owner will remember the customers he served during the day and can easily unmask the scam. In other cases, there are still some tricks to identify one fake review.
Check the account that posted the online review, if it has the following characteristics, it is probably a bogus account, such as the review who published: 
the account was created a few minutes ago; 

there

bad review

on your e-commerce it is also the only review that profile has ever published;

there

review

it is excessively negative;

expresses concepts diametrically opposed to other reviews
Once identified, the fake review can be reported and removed.