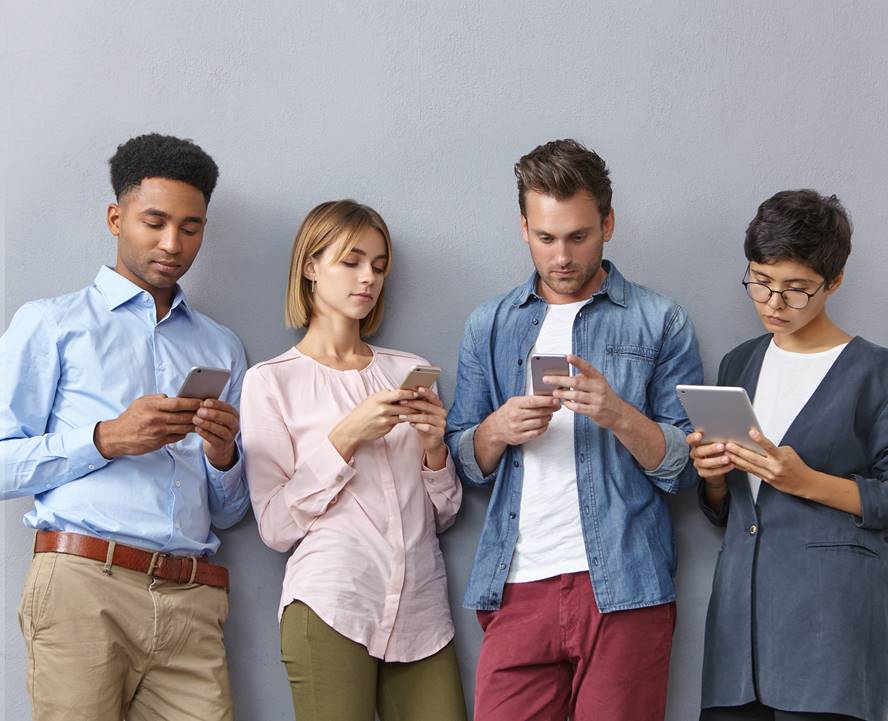 From the moment of their invention and commercialization, the smartphone they have come a long way, going from simple objects capable of telephoning and, at best, sending messages, to extremely complex devices capable of doing almost everything that the most modern computers do. 
The enormous leaps and bounds made by mobile technology have forced the industries that exploit this technology to innovate, in order to remain competitive. This is especially true for thee-commerce.
The shopping from smartphone it is changing the way modern consumers shop, bringing thousands of stores to index. In addition to greater accessibility, the mobile phone has made shopping more convenient for both customers and merchants. According to the data, trade on smartphone will reach $ 3.56 billion by the end of 2021, which is more than half of all revenue generated by e-commerce commerce in the world. 
Habits change 
The most noticeable change shows in the habits of the consumers they make online shopping. Previously, people were only able to make purchases through a computer connected to the internet, only in certain situations. 
Thanks to smartphone, consumers today can buy virtually anything, when they want and where they want. Site managers e-commerce they must therefore ensure that their shopping platforms are able to operate smoothly on all devices. On the other hand, billions of consumers prefer to make their purchases from their mobile phones, which means that companies cannot afford to be excluded from such a large turnover. 
The role of 5G
The introduction of the much talked about 5G will help push the mobile commerce even more there. Thanks to the improved browsing speed that it offers, in fact, it mobile shopping it will enjoy increasingly efficient performance, which can contribute to a significant increase in sales. 
However, it is important to note that the smartphone compatible with 5G technology require special components to be able to use it. Therefore, the contribution of the manufacturers of smartphone, in order to optimize the shopping experience on mobile phones. The goal is to eliminate long loading times and make apps accessible to a wider audience at the same time. 
Influence smartphone customer trust and loyalty
In "physical" stores, customers can check the products firsthand before buying them. This is obviously not possible from mobile, where one must necessarily trust, with the feeling of making an "act of faith". 
For this reason, the e-commerce they must study alternative strategies that instill confidence in the consumer and induce him to buy. One of the solutions adopted is known to all and consists in the possibility for users to leave reviews on the products purchased, delivery methods and much more. In some cases, companies themselves publish content, such as sample videos of a product. 
This is an aspect that should not be underestimated, as the 65% of consumers You declare to read the reviews online, before buying anything. 
Targeted advertising for smartphones
Based on a user's location, targeted advertisements can be created. For example, a potential customer may receive a special discount when approaching a certain specific location. This is also helpful for e-commerce, who can devise ad hoc strategies for users who are most likely to be interested. 
For more information in this regard, we recommend the article dedicated to this topic. 
The impact of smartphone on the industry of e-commerce it is undeniable and has contributed to changing the rules of online commerce. Follow us to stay up to date on the latest news on the subject. 
Digife specializes in the creation of Responsive Design Websites that use latest generation technologies, E-commerce with integrated management, proprietary newsletters and native application development for IOS and Android. We work from an SEO and SEM perspective.