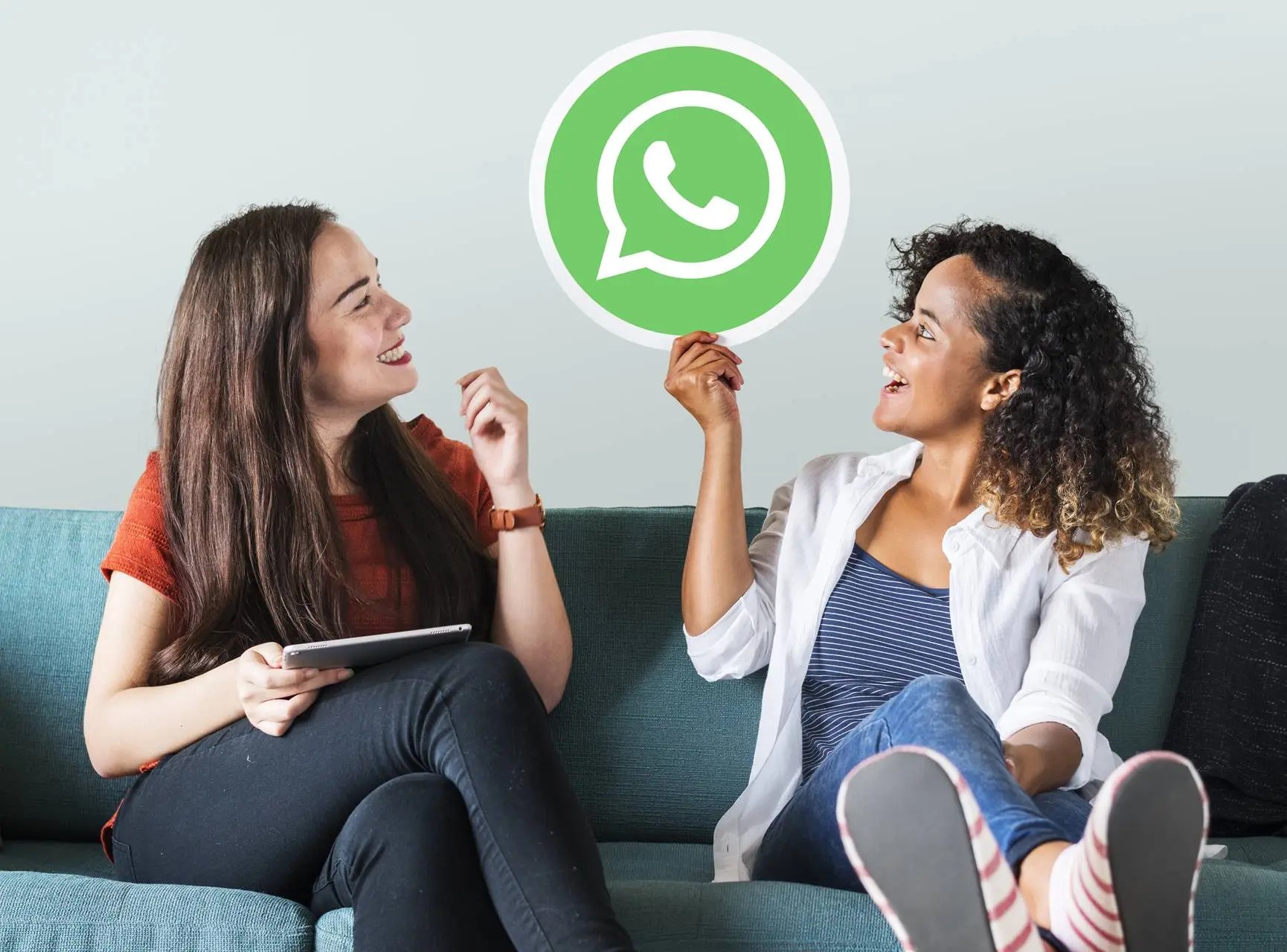 Whatsapp is a messaging app that allows users to send free text messages, voice calls and video calls to their friends and family worldwide. Founded in 2009, Whatsapp has become one of the most popular messaging apps in the world, with over 2 billion monthly active users.
One of the reasons for its incredible success is the ease of use. The app is easy to install and use, and doesn't require much technical knowledge. Furthermore, Whatsapp it uses the phone's internet connection to send messages, which means users can avoid paying rates for SMS or phone calls.
However, sometimes the internet connection may be poor or unavailable which makes it difficult to use Whatsapp to send messages and calls. Fortunately, there are two ways to use Whatsapp without the internet. One of which has been implemented recently, although it is not exactly correct to speak of Whatsapp without internet. Let's see what it is. 
Whatsapp without internet? How to do
No internet on mobile phone? No problem! There are several ways to compensate for the lack of connection on your phone. The first, however, requires a computer. 
Whatsapp Web
To use Whatsapp without Internet, you can use "WhatsApp Web" or "WhatsApp Desktop" function. This feature allows you to use WhatsApp on your computer connected to the Internet, sending and receiving messages and calls from there. Here's how to do it:
Download the app on your smartphone.

Download WhatsApp Desktop to your computer from here.

Open WhatsApp on your smartphone and tap the "Menu" button in the upper right corner.

Select "WhatsApp Web" from the menu.

Scan the QR code on your computer with your smartphone camera.

Once you scan the QR code, you will be able to use the service on your computer without internet.
With this solution, you will be able to send and receive messages and call your contacts Whatsapp without the need for an internet connection on your smartphone.
Proxy servers
The developers of Whatsapp, always attentive to the needs of its users, have decided to implement a feature that will allow you to chat with relatives and friends even without an internet connection. As? Via so-called proxy servers. 
Proxy servers are systems that act as intermediaries between the user's computer and the Internet. They are used for various purposes, such as anonymous browsing, the privacy protection, content filtering and bandwidth optimization. But what do they have to do with Whatsapp?
It is usually not possible to use Whatsapp without an internet connection. When we are at home we connect to the home wi-fi, while when we go out we rely on our telephone operator. 
The solution devised by the programmers of the famous messaging app will prevent the inconvenience caused by any errors, failures and disconnections. In fact, it will be possible to circumvent the "damaged" proxies by resorting to others that are still functional. This will allow users to continue using the service though Whatsapp is "down". 
How to take advantage of this novelty?
The novelty should be introduced as early as the next update, both for iOS and for Android. Those who have connection problems or are unable to communicate can therefore use this shortcut. To use the words of the company itself, it will be possible to "using a server with ports 80, 443 or 5222 available and a domain name (or subdomain) that points to the IP address of the server".
The update will also take into account the issue of privacy and the protection of users' conversations and personal data. In fact, in the faq section of Whatsapp we find: "Connecting via proxy maintains the same high level of privacy and security that WhatsApp provides, ensuring they stay between you and the person you're communicating with and are not visible to anyone in between, not proxy servers, WhatsApp or Meta".
We look forward to the update to try out the new feature.