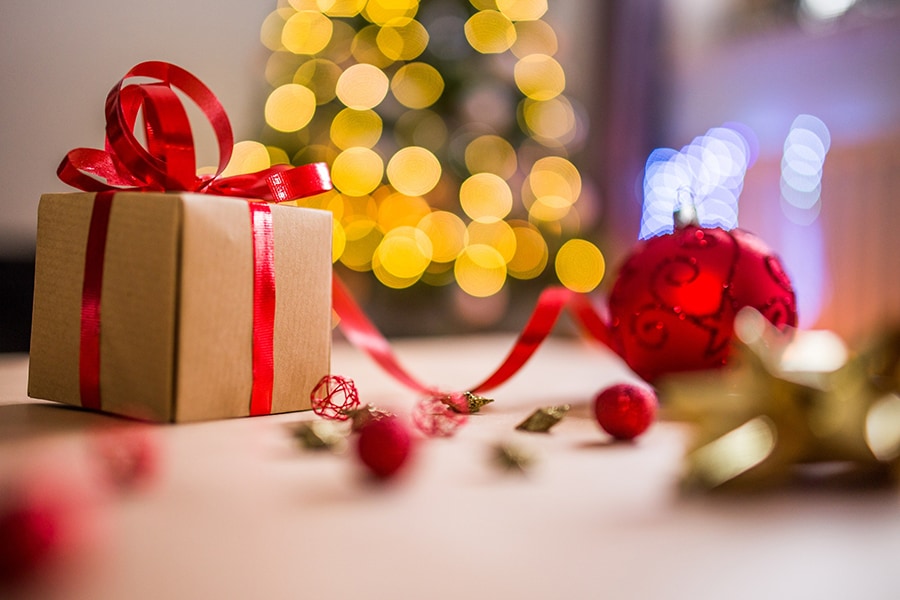 E-commerce: useful tips for Christmas 2017
For online merchants it is never too early to start thinking about Christmas.
We cannot wait for December to arrive, the month in which sales take off, to organize and give useful advice for the Christmas presents.
From the statistics it appears that every year for consumers the Christmas arrive earlier, as the first consumers start shopping for the holidays as early as September.
So that online retailers can remember the Christmas 2017 as a successful Christmas, you need to roll up your sleeves and plan sales for the holidays . After all, there are several things to think about, such as organizing the delivery of gift packages, the selection of the most requested products below Christmas because obviously they will have to be advertised more than other products and the planning of promotions. In short, if retailers do not want to be caught unprepared by their customers, they really have many things to think about, so it is better to start planning now and above all with method if you do not want to waste precious time.
1. Choice of partner for deliveries
Obviously who has a e-commerce he already has a delivery company he works with all year round for both national and international deliveries.
In the period of Christmas however, if you work methodically, the orders are intensified and the request for shipments can range from the delivery of very small packages to the delivery of large and bulky packages.
For this reason, it could be essential to work with an extra shipping company or to rely on a larger company capable of dealing with thousands of orders without any hindrance and above all of guaranteeing the intact delivery of the product within the promised times.
2. Review the sales statistics you made last Christmas
Look at the analysis of the sales data for Christmas 2016. In order to try to predict what the sales trend will be for Christmas 2017, it might be useful to know that the 2016 Christmas sales had registered a increase of 19% compared to the previous year and that, considering the growth of e-commerce in Italy, a higher percentage of sales is expected for Christmas 2017. Trying out the sales figures for Christmas 2016 will help you understand which products were most requested for the holidays, which were the busiest times for deliveries and also which products you sold the least. In addition to reviewing past data, obviously a good strategy is also to look at those products that are selling the most in the last two months, because they generally see a peak in sales under the holidays and based on web traffic, try to understand what novelties to offer consumers for Christmas 2017.
Since i e-commerce websites during the Christmas period record an increase in traffic, a a fundamental aspect that should not be underestimated is to contact your trusted web master to understand if your e-commerce site is able to withstand greater user traffic and, if you haven't worried about it so far, ask for a security package to protect both your business data and those of customers who buy from yours e-commerce.
3. Stock your warehouse
One of the most frustrating things for a customer besides a late delivery of gift packages is getting into yours e-commerce and find that the product you were looking for that you usually have is out of stock.
This is an extremely delicate aspect that should not be underestimated because it could generate in the consumer the conviction that yours e-commerce it is not a good point of reference in times when he needs to quickly receive gifts for himself or for others.
Here's what you could do to prepare inventory for the Christmas 2017:
- Review the products that you sold the most on your site in Christmas 2016;
- Order a larger quantity of the products you plan to sell more to be able to satisfy a growing demand;
- Identify which are the most popular products that sell well throughout the year because with a good chance they will also sell well during the holidays, especially if they are appreciated as gifts;
- Always look at what your competitors are doing to stay competitive in the market. This will help you tremendously in improving your sales performance.
- Maintain regular contact with suppliers to discuss any issues at source in advance.
4. Staff increase
Begin to select the personnel to integrate in the various areas, from the marketing managers to the personnel responsible for the corporate delivery service.
Surely you will need more staff to answer calls, emails and track orders.
5. Create your marketing calendar for Christmas 2017
- Share on social media those products that you intend to promote the most as gifts for Christmas 2017
– Marketing to drive traffic from internet users to your website.
Use email marketing strategies
- Remember to create different promotional packages
- Get support from professionals to do SEO and re-marketing campaigns
- If in addition to having a e-commerce you also have a physical store you could do some spherical photos or create a virtual tour to show the interior of your shop to customers who buy from your site.
This strategy could help you increase offline sales as well.
If you start focusing on these points, you will benefit from the results soon and your Christmas 2017 budget will be a success.