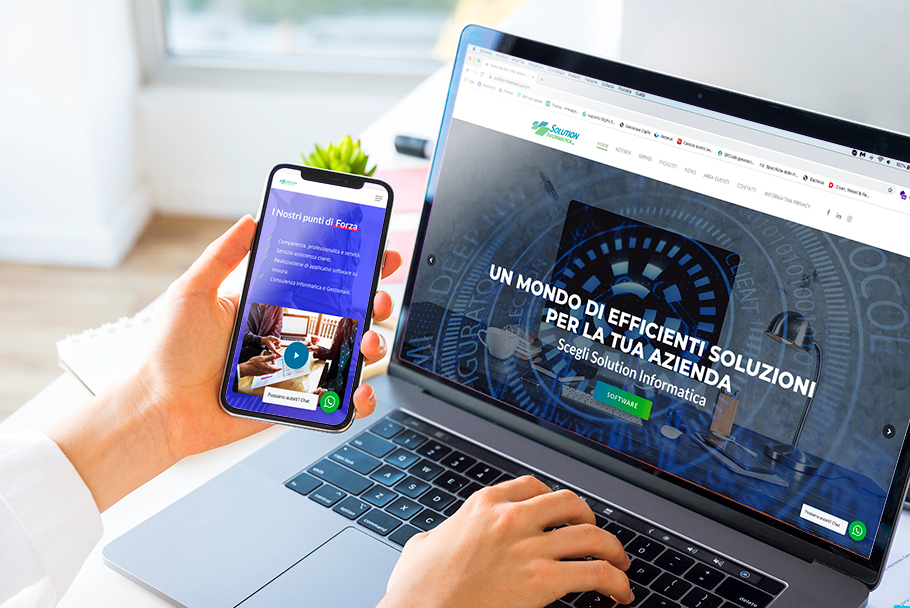 Solution Informatica Srl è una software house specializzata nella vendita e nell' assistenza di software gestionali e si occupa di fornire soluzioni informatiche complete e adatte a ogni realtà aziendale.
Abbiamo utilizzato una piattaforma di gestione dei contenuti offrendo al Cliente la totale capacità di modificare di ogni singola sezione del sito web con l'aggiunta di una'area clienti di supporto per offrire in remoto assistenza tecnica.
The site is fully mobile responsive and therefore fully adaptable to tablets and smartphones, in order to make navigation interactive from any mobile device.
VISIT THE SITE