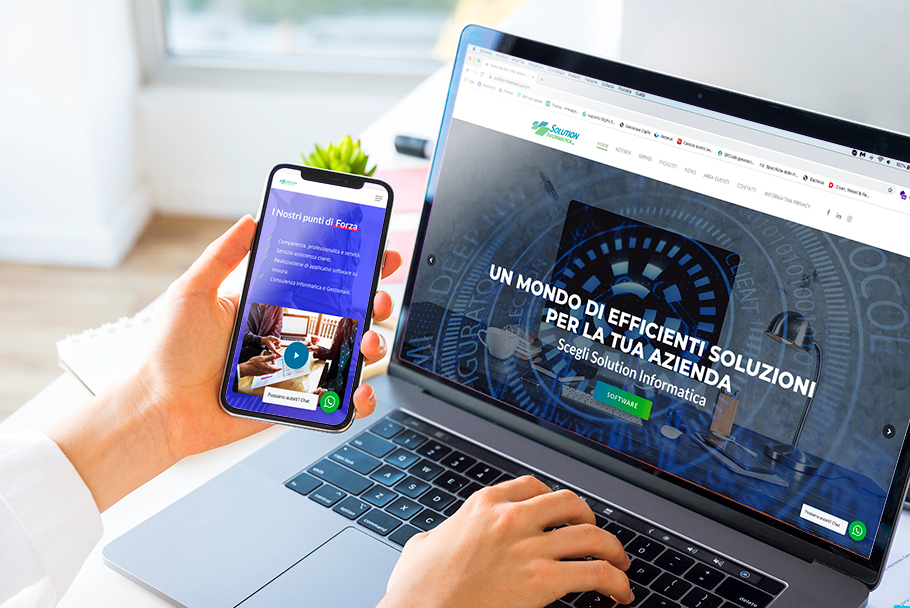 Solution Informatica Srl is a software house specialized in the sale and assistance of management software and deals with providing complete IT solutions suitable for any company.
We have used a content management platform to offer the Customer the absolute ability to modify every single section of the website, with the addition of a customer support area to be able to provide technical assistance remotely.
The site is fully mobile responsive and therefore fully adaptable to tablets and smartphones, in order to make navigation interactive from any mobile device.
VISIT THE SITE