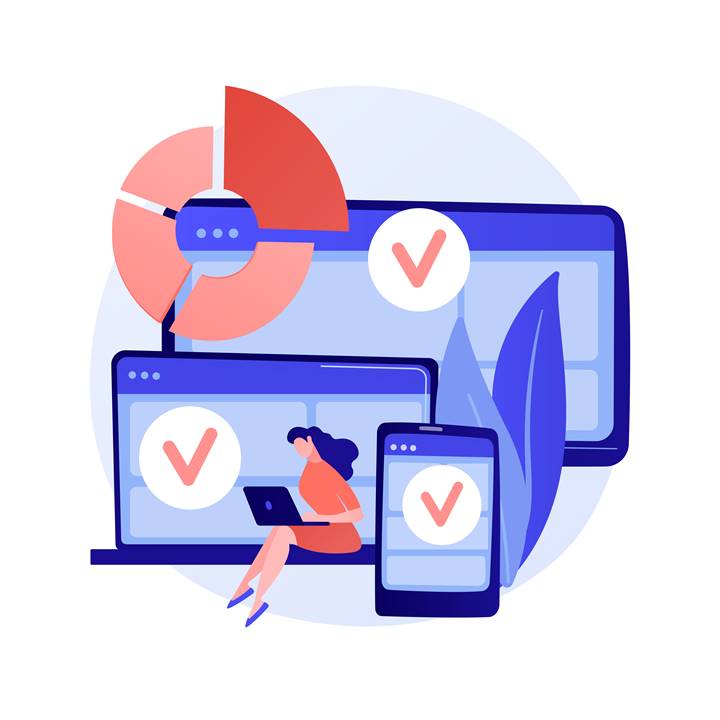 It was back in 2016 when, for the first time, internet traffic from smartphone surpassed the computer one. At the time it turned out to be unexpected news, just think that in 2010 the mobile traffic it was around a paltry 4% of global traffic.  
Today it is no longer news, most of the internet traffic passes through mobile devices, driven by innovations that continually update its technology, such as the brand new 5G. And the data continues to show growth in this regard.
Many giants of the web have already understood this trend for some time and have moved to implement new mobile technologies that improve the user experience (to understand how fundamental the user experience, we refer to this article). 
The result is the PWA, acronym for Progressive Web App, the perfect combination of website and mobile app. Let's see what they are and how their use can help your e-commerce grow. 
What are PWAs?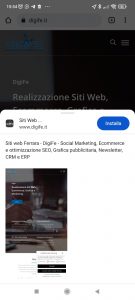 A PWA can be defined as a website that behaves like a mobile app. Thanks to the most modern technologies, in fact, one PWA it is displayed as a normal computer website, complete with a URL, but it can be installed on your smartphone as an app. 
In short, based on the device used, the PWA it shows itself in different forms. To better understand what we are talking about, just think about the progressive apps more known on the web, such as Instagram, Pinterest, Google Maps, Tinder, Spotify or Twitter. 
When you want to install one of these applications on your mobile phone, the procedure to follow is the same as for native apps and, even after installing them, they behave like an app. However, it is possible to use these services also via web browser (from computer, tablet, smartphone, etc.), but the functions and contents are the same. 
But then what differentiates one PWA from a native application and a website? And what advantages can it bring to an e-commerce site?
Differences and advantages between PWAs, native apps and websites
 The PWA they can be considered to all intents and purposes an evolution of the technologies used at the moment and are gaining more and more approval and attention. The advantages, in fact, are numerous, both towards a website and towards native apps. Let's see them.
Installation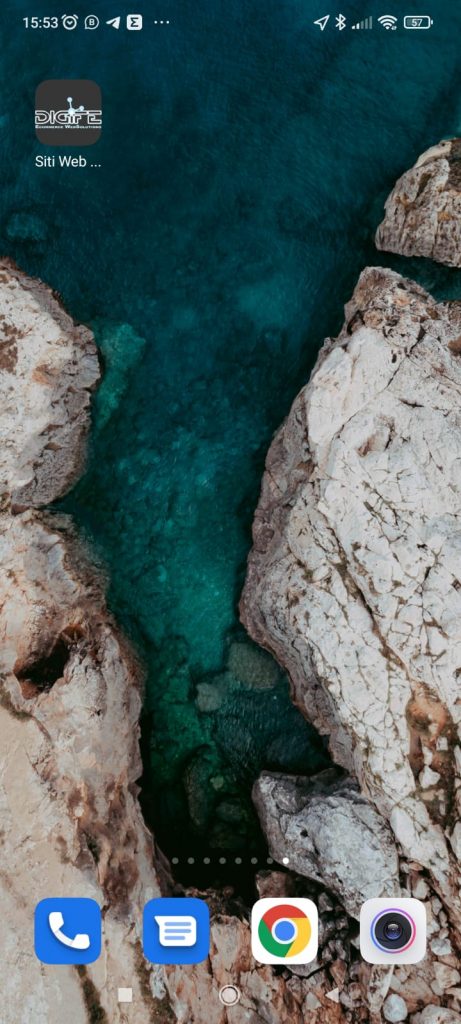 The PWA, as mentioned, they allow to be installed on your phone. Usually, by accessing the website, a pop-up indicates this possibility and it will be enough to accept the notification to start the installation procedure. Once installed, the icon will appear PWA on your mobile phone, in a similar way to native apps (on the side the example of PWA Digife). 
This has three major advantages. Firstly, the user can, from time to time, decide whether to access the content via a web browser or via the app icon. The website in question thus becomes accessible at any time and via any device.
Subsequently, the PWA allows it to be installed on the device without having to go through an App Store, making installation more immediate and quick. Furthermore, according to estimates, a user who browses the App Stores hardly installs applications that he does not already know. While he is more inclined to install an app that is offered to him while browsing a site. 
Finally, since you don't need to go through the stores, you don't have to pay for the expensive subscriptions they require for publishing apps. 
Offline browsing
Unlike a normal website, you can browse the PWA even offline, thanks to a cache system inside the device. This aspect also improves the loading and browsing speed, since the contents and settings are already present in the smartphone's memory and do not have to be downloaded every time you log in. 
Push notifications
A progressive web app allows the use of push notifications. In this way an e-commerce is able to send its customers up-to-date news, offers and newsletters directly on the mobile phone. The benefits in terms of audience engagement and conversions (sales) are significant. 

Responsive
The PWA I am totally responsive, that is, they are able to adapt to screens of different sizes. This allows users to transition from one device to another without harming there user experience, so important to the modern audience. 
The interface behaves like a native app and allows full screen viewing, without the search bar that usually occupies part of the browser screen, when browsing the web. 
Indexing
While appearing in the form of an app, the PWA it is to all intents and purposes a website and, as such, fully indexable. This means that it can appear among users' Google searches, position itself in the first pages and, consequently, increase organic traffic to the site. 
It is also possible to track the behavior of users who browse within it with Google Analytics.
Safety
All the PWA use the protocol HTTPS, an encrypted and therefore secure data transmission. This protects sensitive information, passwords, content and data from potential intrusion. 
Space and updates
The PWA they take up very little space since they do not run on the user device but remotely, i.e. on an external server. This also involves periodic updates, which, in addition to not occupying space in the memory of the mobile phone, occur automatically, without the need to go to the store. 
Disadvantages of PWAs
As a relatively new technology, it faces a number of challenges to address. Let's see the most significant problems.
In terms of compatibility, some functions of the PWA may not be supported by older versions of some browsers. In this sense, however, all browsers and operating systems are constantly updated and you just need to make sure you have their latest version.
The absence of PWA from app stores, which was previously presented as an advantage, also has a negative aspect in terms of visibility, especially for large brands known nationally or internationally. In fact, users expect to find these companies in the store. Thankfully, Google recently allowed the PWA in the Google Play Store, while this is not yet possible in the Apple App Store.
Finally, a final negative aspect concerns the communication between apps. While native apps are able to communicate with each other (for example, we are able to authenticate access to an app through Facebook credentials), PWA they do not allow it.
Conclusions
As already mentioned, many large companies have decided to take advantage of this technology and, in doing so, are collecting a large amount of data on its effectiveness. From the analyzes carried out, a series of very promising data emerged, both from the point of view of the user experience and the economic return: 
page load time is reduced by approximately 60% - 80%;

internet consumption is reduced by approximately 60% - 70%; 

the pages that each user visits at each session has increased by approximately 50%;

The bounce rate is reduced by approximately 20%; 

conversions / sales increased by approximately 10% - 20%.
You still haven't convinced yourself to switch to PWA? Contact us for more information, our experts will be happy to recommend the best solution for your e-commerce.