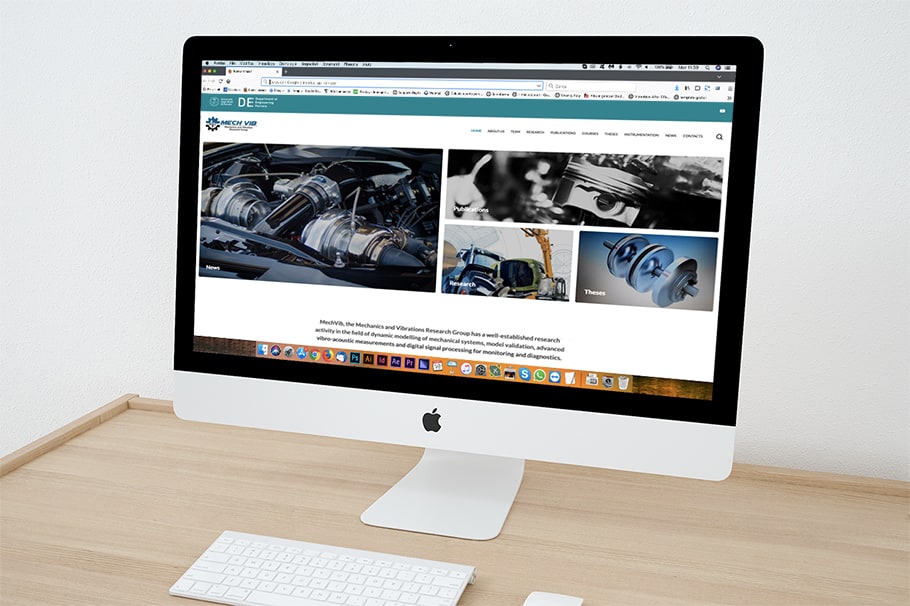 MechVib, Mechanics and Vibrations Research Group, conducts established research in the field of dynamic modeling of mechanical systems, model validation, advanced vibro-acoustic measurements, and digital signal processing for monitoring and diagnostic purposes.
The project was studied in relation to communicative coherence, starting from the conception and realization of the logo and proposing professional solutions and images.
A site that adapts to any type of screen and portable device, smartphones and tablets. Ease of consultation is the added value we want from our tools, because more and more people are connected on the move and we want to be there when they are looking for us and wherever they are.
VISIT THE SITE