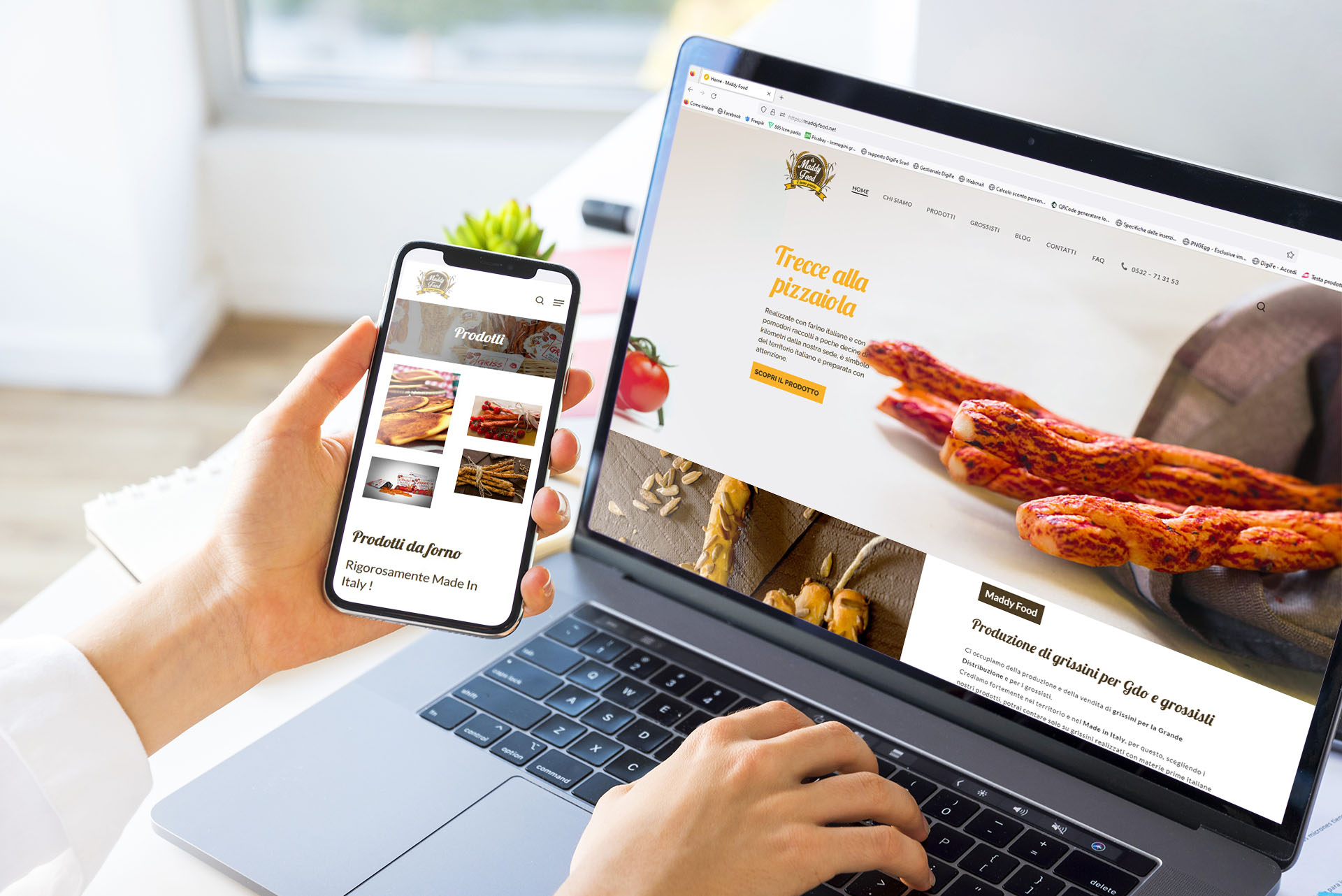 Maddie Food
L'azienda si occupa della produzione e della vendita di grissini per la Grande Distribuzione e per i grossisti. Una gamma di prodotti da forno è varia e mutevole, con una costantemente ricerca dell'alimento particolare che possa andare a creare nuovi segmenti di mercato. Grande attenzione alla scelta degli ingredienti utilizzati per grissini, dalle farine, all'impasto, senza dimenticare il pomodoro, tutto rigorosamente Made in Italy e a KmZero.
Digife took care of the restyling of the new institutional site, created according to customer specifications, totally responsive and adaptable to different mobile devices.
Oltre a questo, Digife ha provveduto a ottimizzare il sito e a un servizio fotografico dei nuovi prodotti.
VISIT THE SITE