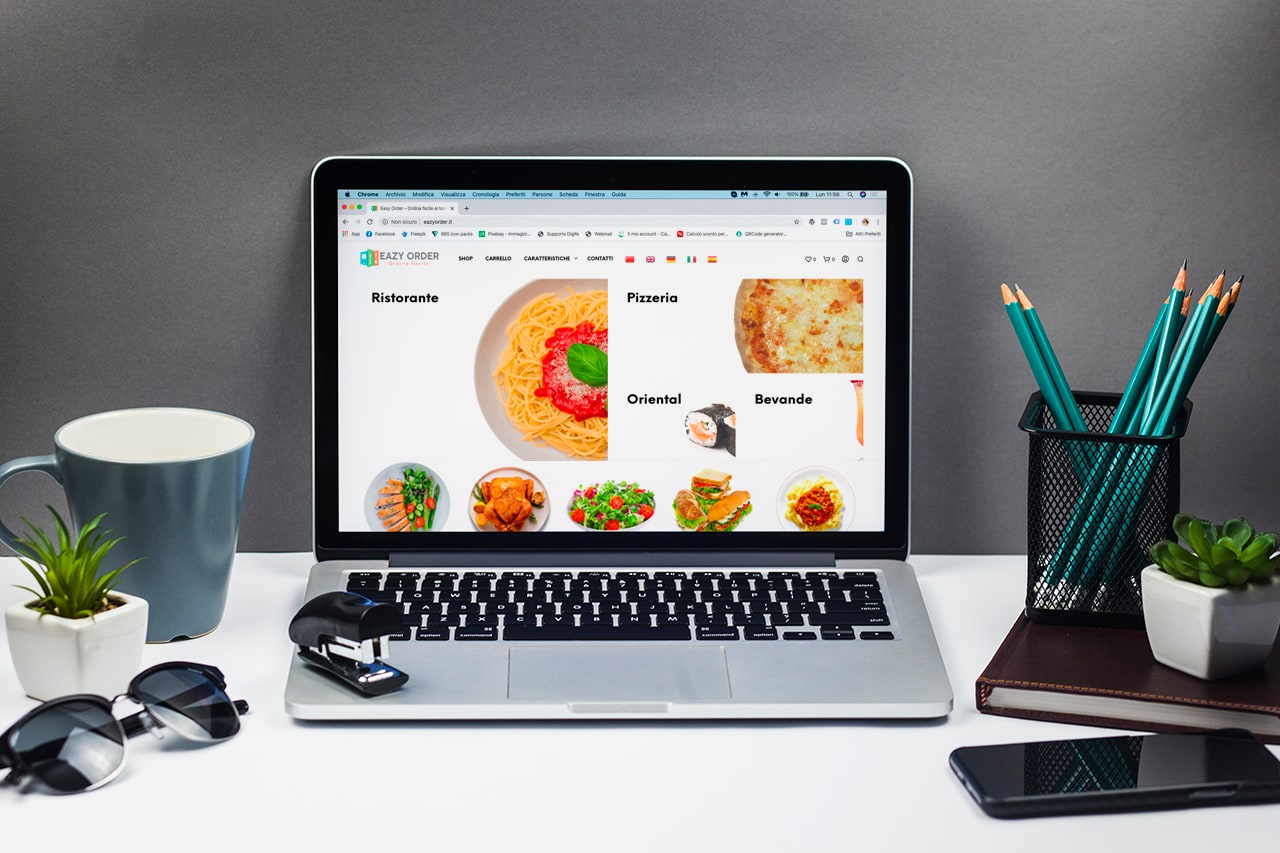 A system that makes the customer autonomous to place the order with their smartphone directly at the table, eliminating waiting times for the waiter.
You scan the QR code on the table, consult the menu and fill out the order.
The order is handled directly in the kitchen or at the bar.
It is compatible with any mobile device such as tablet, smartphone, etc.
Implementation of the order management system:
• EASY AND FAST CONFIGURATION
• PRINT OF THE COMMANDS
• MENU UPDATE
• MULTILINGUAL MENU
The ecommerce site was also created, conceived as a virtual price list for take away, responsive and mobile friendly that leads the customer to have total visibility both on mobile devices such as iPhone, iPad, Samsung Galaxy, and on desktop platforms.
VISIT THE SITE