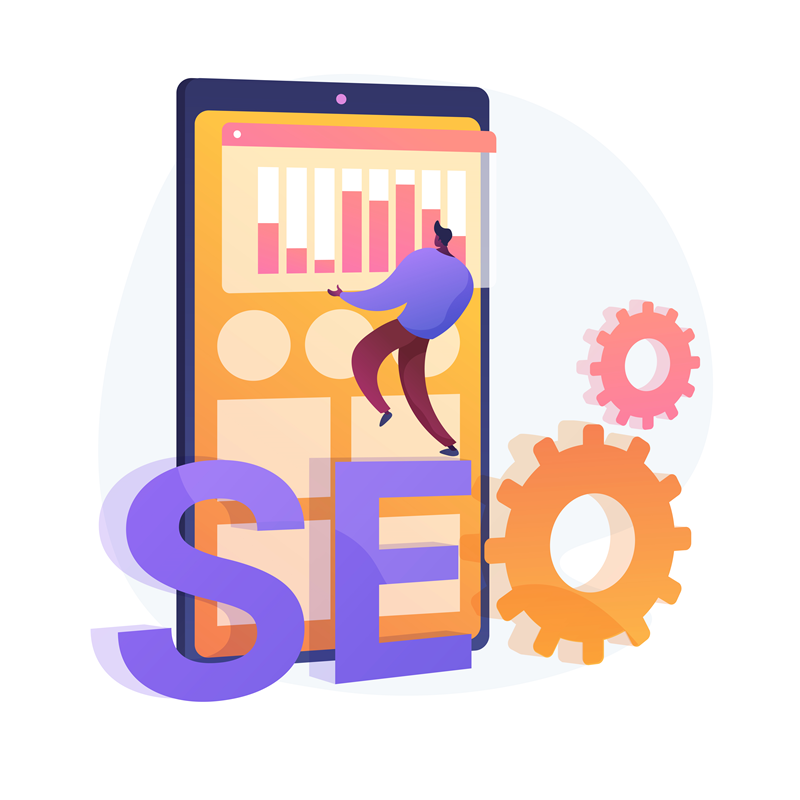 When it comes to website positioning, the SEO (Search Engine Optimization) is the best way to increase organic traffic.
However, many believe that the strategy SEO si limiti all'ottimizzazione che normalmente si opera sui contenuti presenti all'interno dei siti web.
In reality, that is just one of many tactics, which can be classified into three macro categories: 
On page SEO

, which pertains to content optimization;

Off page SEO

, which covers the backstory of each website;

Technical SEO

, which concerns the practical aspects that give direct results on indexing.
To improve your own at 360 degrees Google ranking, oltre a conoscere gli mistakes to avoid in SEO, it is also essential to learn all the strategies!
Website positioning
with off-page SEO: what it is
In this article, you will discover the tactics belonging to "off-page" SEO to increase the website positioning on search pages. Off-page SEO includes all the operations which, although they influence one's own site, take place on the pages of other sites or platforms, which therefore go beyond the content aspect of one's own. 
There SEO strategy off page signals to search engines that users refer and give relevance to your website and this affects the authority and credibility that search engines give to the domain. Indeed, the reward for reputable internet sites is the growth of their own Google ranking. 
7 tactics of
website positioning
with the
SEO strategy
off page
Here is a list of SEO techniques you need to know to build your online authority.
Google positioning with link building
The link building is the basis of off-page SEO to improve the Google ranking and has the goal of getting backlinks from other sites similar in terms of theme and as authoritative as or more than your own.
In order for your site or a page of it to be linked by third-party sites, you must help them create good links that refer to your site, producing useful content to your niche of users. 
Furthermore, you must in turn generate back links to other sites, always authoritative and similar. It is not necessary (indeed, it is counterproductive) to link many sites. You should always prefer the quality of the sites you link to.
Website positioning with brand building
The strategic approach to off-page SEO brand building take advantage of the fact that Google rewards brands. By monitoring the searches that users make, it is possible to understand what are the current trends and act accordingly. The more work is done on building the brand, the more credibility it will have for Google, other websites and users. This will result in an increase of Google ranking, mentions and ricSearch the name of the brand or product. 
Content Marketing
Even if it doesn't look like it, the content marketing it's not just one SEO strategy on-page, but also off-page. Think of content posted outside the website, such as a guest post, a blog post, a podcast, survey, or infographic. Creating excellent content in line with trending topics increases the likelihood that it will be shared on social networks or in newspapers.
Social media marketing
Although share about social does not directly affect the factor website positioning, they now behave like search engines, letting potential customers discover brands. 
Social platforms (YouTube, Instagram, TikTok, ...) have become a point of reference for the user who requests assistance and information regarding brands and products.
It is important for a brand to be present on social media, as well as on the web, both to make itself known by users and to retain customers.
Influencer Marketing
L'influencer marketing is currently one SEO strategy off-page among the most popular. It has an indirect effect on Google ranking, because it must be combined with social media to reach a wide audience, content marketing to create original, informative and engaging content, and brand building because associating a face and an influential personality with a brand can significantly contribute to making it stronger and better known.
Event marketing
The events, especially online ones, in addition to providing excellent public relations coverage, can further increase user engagement on social networks and on the web through links and mentions.
Google positioning with review marketing
Considering that no user proceeds to purchase a product without first having consulted the reviews, if you don't manage them as a brand, you're giving little weight to your online reputation.
Google conosce il brand e il sito anche tramite le recensioni, che, se sono buone, possono contribuire ad aumentare le conversioni, l'autorità di dominio e il Google ranking.
Off-page SEO: another method to improve the
website positioning
In conclusion, off-page SEO encompasses a series of strategies based on building a strong brand that offers creative content optimized for both Google and social media. By working this way, your website will be much more likely to rank at the top of the SERPs.