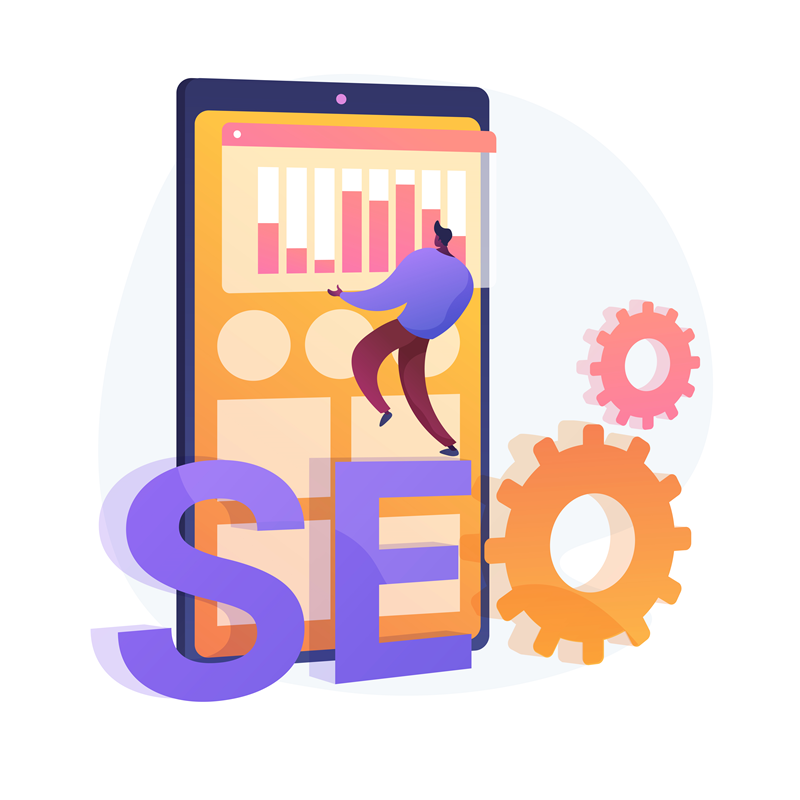 When it comes to posizionamento siti web, the SEO (Search Engine Optimization) è il miglior modo per aumentare il traffico organico.
In molti, però, credono che la strategia SEO si limiti all'ottimizzazione che normalmente si opera sui contenuti presenti all'interno dei siti web.
In realtà, quella è solo una delle tante tattiche, classificabili in tre macro categorie: 
SEO on-page

, che riguarda l'ottimizzazione dei contenuti;

SEO off-page

, che riguarda il retroscena di ogni sito internet;

SEO tecnica

, che riguarda gli aspetti pratici che danno risultati diretti sull'indicizzazione.
Per migliorare a 360 gradi il proprio posizionamento Google, oltre a conoscere gli errori da evitare nella SEO, è fondamentale conoscerne tutte le strategie!
Website positioning
con la SEO off-page: di cosa si tratta
In questo articolo scoprirai le tattiche appartenenti alla SEO "off-page" per incrementare il posizionamento dei siti web nelle pagine di ricerca. Fanno parte della SEO off-page tutte le operazioni che, sebbene influenzino il proprio sito, avvengono sulle pagine di altri siti o piattaforme, che vanno quindi oltre l'aspetto contenutistico del proprio. 
There SEO strategy off-page segnala ai motori di ricerca che gli utenti fanno riferimento e danno rilevanza al tuo sito web e questo incide sull'autorità e credibilità che i motori di ricerca danno al dominio. Infatti, la ricompensa per i siti internet affidabili è la crescita del loro posizionamento Google. 
7 tattiche di
posizionamento siti web
con la
SEO strategy
off-page
Ecco una lista di tecniche SEO che devi conoscere per costruire la tua autorità online.
Posizionamento Google con il link building
The link building è la base della SEO off-page per migliorare il posizionamento Google e ha l'obiettivo di ottenere backlinks da altri siti affini per linea tematica e autorevoli quanto o più del proprio.
Affinché il tuo sito o una pagina di esso venga linkato da siti terzi, devi agevolare loro la creazione di buoni link che rimandino al tuo sito, producendo contenuti utili alla tua nicchia di utenti. 
Inoltre, devi a tua volta generare link di rimando ad altri siti, sempre autorevoli e affini. Non è necessario (anzi, è controproducente) linkare tantissimi siti. Bisogna sempre preferire la qualità dei siti che si linkano.
Posizionamento siti web con il brand building
L'approccio strategico alla SEO off-page del brand building sfrutta il fatto che Google premia i brand. Monitorando le ricerche che gli utenti fanno, è possibile capire quali sono i trend del momento e agire di conseguenza. Più si lavora alla costruzione del marchio, maggiore credibilità esso avrà per Google, per altri siti internet e per gli utenti. Ne risulterà un aumento del posizionamento Google, di menzioni e di ricerche sul nome del marchio o prodotto. 
Content Marketing
Anche se non sembra, il content marketing non è solo una SEO strategy on-page, ma anche off-page. Si pensi a un contenuto pubblicato al di fuori del sito web, come un guest post, un blog post, un podcast, un sondaggio o un'infografica. Creare contenuti ottimi e in linea con le tematiche in trend aumenta la probabilità che vengano condivisi sui social o sui giornali.
Social media marketing
Sebbene condividere sui social non incida direttamente sul fattore di posizionamento siti web, essi si comportano ormai come dei motori di ricerca, facendo scoprire i brand a potenziali clienti. 
Le piattaforme social (YouTube, Instagram, TikTok, …) sono diventate un punto di riferimento per l'utente che chiede assistenza e informazioni riguardo marchi e prodotti.
È importante che un brand sia presente sui social media, così come sul web, sia per farsi conoscere dagli utenti, che per fidelizzare i clienti.
Influencer Marketing
L'influencer marketing è ad oggi una SEO strategy off-page tra le più gettonate. Ha un effetto indiretto sul posizionamento Google, perché va abbinata ai social per raggiungere un pubblico ampio, al content marketing per creare contenuti originali, informativi e coinvolgenti, e al brand building perché associare un volto e una personalità influente a un marchio può contribuire significativamente a renderlo più forte e conosciuto.
Event marketing
The events, soprattutto quelli online, oltre a fornire un'ottima copertura di public relations, possono incrementare ulteriormente l'engagement degli utenti sui social e sul web tramite link e menzioni.
Posizionamento Google con il review marketing
Considerato che nessun utente procede all'acquisto di un prodotto senza prima aver consultato le reviews, se come brand non le gestisci, stai dando poco peso alla tua reputazione online.
Google conosce il brand e il sito anche tramite le recensioni, che, se sono buone, possono contribuire ad aumentare le conversioni, l'autorità di dominio e il posizionamento Google.
SEO off-page: un ulteriore metodo per migliorare il
posizionamento siti web
In conclusione, la SEO off-page comprende una serie di strategie basate sulla costruzione di un marchio forte che propone contenuti creativi ottimizzati sia per Google che per i social. Lavorando in questo modo, il tuo sito web avrà molte più probabilità di posizionarsi in cima alle SERP.