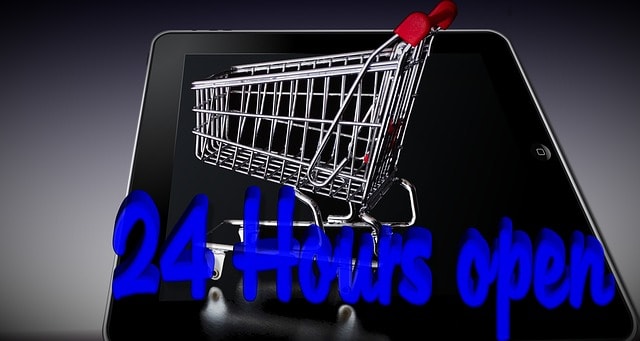 Realizzazione e-commerce
Oggi non avere un e-commerce significa esporsi al rischio che il peso della concorrenza diventi schiacciante al punto da costringere aziende o professionisti ad uscire dal mercato. Quando parliamo di concorrenza ci riferiamo sicuramente al mercato italiano che negli ultimi anni ha assistito ad una crescita importante dell'e-commerce, ma, soprattutto al mercato estero, che, rispetto all'economia interna, ha un'offerta maggiore di servizi e prodotti online. Ciò significa che in Italia sono in pochi a dividersi gli incassi, contro un importante aumento annuale delle vendite online da parte degli italiani.
I consumatori sono sempre più connessi e recenti ricerche dimostrano che sono soliti navigare durante tutto il percorso d'acquisto. Il ruolo dell'e-commerce sta diventando sempre più incisivo e, persino, chi effettua acquisti in negozi fisici afferma di servirsi dello smartphone, mentre si trova in negozio, per consultare online le caratteristiche di un prodotto o cercare i prodotti che desidera acquistare.
Se prima d'ora non avevi mai pensato alla possibilità di aprire un e-commerce, qui di seguito ti illustreremo cinque buoni motivi per aprire le porte della tua attività al online market.
1.Le vendite online in Italia stanno crescendo a livello esponenziale.
Internet permette agli utenti della rete di cercare e acquistare i prodotti che desiderano in qualsiasi momento della giornata, stando comodamente seduti sul divano. In rete l'offerta di prodotti e servizi è ampia e compre qualsiasi settore. Inoltre, in giro per il mondo, il made in Italy è sempre stato sinonimo di qualità e, questo, ha sempre giovato alle realtà aziendali italiane, tanto che il settore dei vini di produzione italiana, ad esempio, ha registrato un aumento di fatturato verso l'estero.
2.I costi fissi sono inferiori rispetto ad un negozio fisico.
Aprire un negozio online significa liberarsi dei costi fissi e variabili legati ad una struttura fisica come l'affitto di un locale, l'assunzione di personale per mandare avanti l'attività e le bollette. Ovviamente, anche un negozio online ha i suoi costi, ma, se si considera che la vetrina di un negozio online è, potenzialmente, visibile in tutto il mondo, con notevole aumento delle possibilità di vendita, ecco che i costi per la realizzazione di un e-commerce sono presto coperti.
3.Avere una vetrina online permette di vendere ad un mercato più esteso.
Tutte le imprese italiane che, in periodo di recessione economica, hanno deciso di avviare un'attività parallela online, hanno registrato un incremento delle vendite anche al di fuori dai confini nazionali. Senza dimenticare che, grazie al responsive design, oggi, non si è più vincolati al computer per effettuare degli acquisti, ma è possibile vendere anche attraverso tablet e smartphone.
4.I' e-commerce è aperto 7 giorni su 7 e 24 ore su 24.
Questo aspetto dell'e-commerce vi privilegia rispetto alle aziende concorrenti che non vendono online. Sono molti gli utenti che, comodamente da casa, dopo una lunga giornata lavorativa, fanno Online shopping in orari in cui le saracinesche dei negozi fisici sono chiuse.
5.I costi della pubblicità sono inferiori.
Le opportunità che la rete offre, rendono obsoleti e costosi i classici cartelloni pubblicitari. Oggi, sfruttare il canale dei social network per pubblicizzare il proprio negozio online è più semplice, meno costoso e permette di raggiungere un bacino d'utenza più ampia.
È doveroso precisare, però, che aprire un e-commerce non è sufficiente. Affinché questa attività diventi un vero e proprio business, è necessario sostenerla con professionalità e costanza.
Le online sales per funzionare devono seguire delle linee guida ben precise, per questo è fondamentale affidare la realizzazione di un e-commerce ad una web agency seria.
Le ultime statistiche fornite dal magazine CROSS BORDER, partner di paypal, ci dicono che il mercato europeo degli e-commerce deve ancora raggiungere il suo pieno potenziale. Oggi il 43% degli utenti internet europei acquista online, ma, solo il 16% della PMI vende online e meno della metà di queste vende oltre i confini nazionali.
Digife è specializzata nella realizzazione di siti e-commerce. La nostra web agency provides advice to companies to digitize themselves, so that they can make the most of the opportunities that arise every day online. It starts from the analysis of needs to the definition of a strategy, up to the measurement of the result.