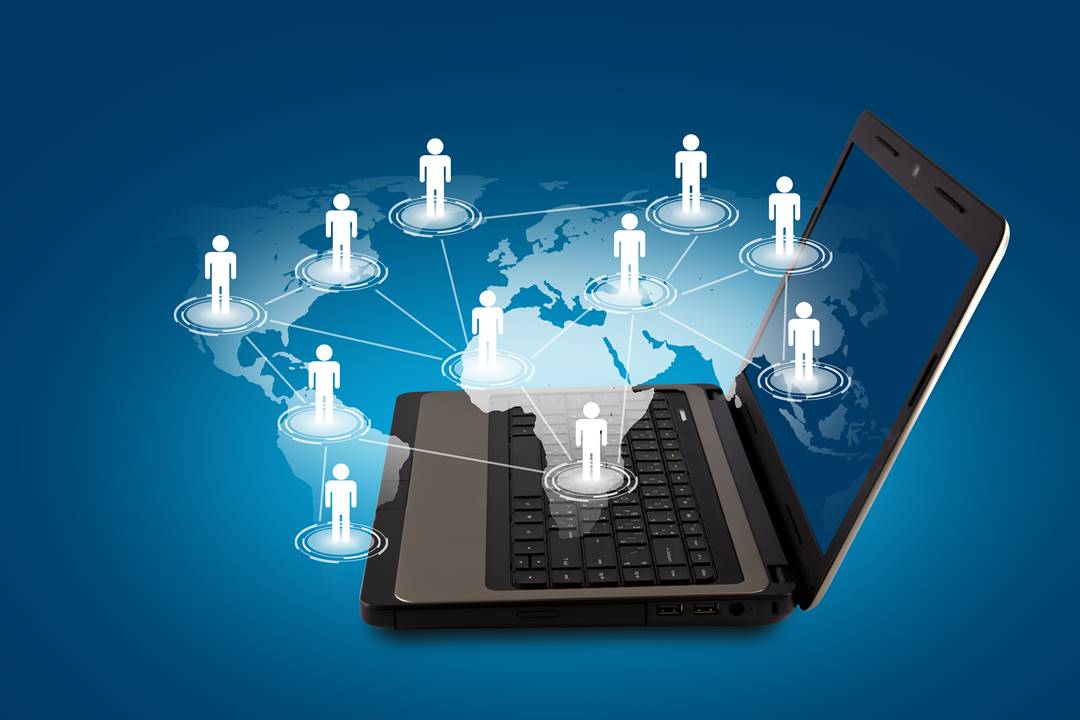 The community marketing is a commercial strategy that aims to establish a dialogue with existing customers who gather in groups (or communities) on the web.
This practice, in addition to differentiating itself from other marketing strategies and presenting ample room for growth, represents the best way to build loyalty its customers, in an unobtrusive way.
Let's see what it is and how to use the community marketing to improve your business strategy e-commerce.
What is community commerce?
Since its inception, the Internet has been used by its users to get together in community online, in order to share ideas, opinions and knowledge on specific topics. In fact, people joined the communities present in numerous blogs and forums, attracted by common interests. 
Nowadays the hangouts have shifted to other platforms, such as Reddit, or towards i social network, which are born with the specific aim of uniting people through the network. Nevertheless, the community they still exist today, there are some regarding the most disparate topics and, as we will see, they represent a great marketing opportunity.
It wasn't long after the birth of the community, in fact, so that someone could understand its commercial potential. Thus was born the community marketing.
Unlike classic marketing strategies, such as advertising and promotions, which focus on attracting new customers, the community marketing focuses its attention on the needs of existing customers.
Regardless of the reference platform of a community, we can consider the latter as a public square, where people with similar interests exchange opinions, desires and problems related to specific topics. 
Therefore, the manager of an e-commerce of women's shoes, for example, can monitor a community of women passionate about shoes, to discover their tastes, needs and possible future trends. But this is only the first step. 
The ultimate goal of the community commerce is to create your own community, with a loyal customer base to talk to. 
Why focus on community marketing?
The advantages of a strategy community marketing are many. We have already said, for example, of the possibility of knowing the opinions of one's target audience.
But it is not a simple listening activity, but a dialogue with customers. Modern consumers attach great importance to the attention given to them by companies. 
They want to be heard, they want to be pampered, in other words they want to feel important. And this is precisely the purpose of the community marketing. 
Rewarding customer loyalty with discounts and gifts, listening and reacting to requests from the public and engaging them with events or discussions are just some of the strategies for creating a active and loyal community.
Creating a loyal customer base is a long process, but one that will be of great value and, above all, much more profitable in the long run. 
Types of community marketing
But, in practice, how do you create a community?
Let's start by saying that there are two different types of community marketing, that one organic and that sponsored. In the first case, users carve out their own spaces for conversation, while in the second case it is the brand itself that provides the platform for the exchange of ideas.
Opening an official account of your company on Instagram, Facebook, Twitter, etc., is the fastest way to bring all interested customers in one place. However, for a successful strategy, it is necessary to use both solutions. 
How to "cultivate" your community
To get good results and avoid counterproductive mistakes, it is good to know which practices to adopt and which to avoid. Let's see some tips for a strategy community marketing optimal. 
Find the community
The first step is, of course, to identify the target audience. L'e-commerce of women's shoes that we have previously invented will therefore have to think first of all to which category of public to address. 
It will certainly be a female audience, but there are many aspects to consider. What kind of shoes does ours sell e-commerce fictitious? Elegant shoes? Expensive? Or comfortable shoes at a low price? To identify the target audience you will need to answer these questions, based on the product offered.
Choosing the right platform
Depending on the type of business you want to promote, it is important to select the most suitable platform. 
A children's toy company will hardly choose Linkedin to form its community and, conversely, for a bank, TikTok may not be the most suitable social network. 
Promote your business
Communities are the perfect place to create brand awareness and, to do this, the public must be involved through constantly new, interesting content that stimulates sharing and conversation. 
By doing this, more results are obtained at the same time, on the one hand the company philosophy is spread and the image of the brand is created, on the other the customers are loyal and feel part of the community. 
Constant updates
Once the strategy has started dcommunity marketing, you have to make sure that you can give us constant attention. In fact, it is not enough to create content (such as a post on Facebook), without following up the discussion that these generate. 
We reiterate that the community marketing it is essentially a conversation, which can be counterproductive to interrupt. Imagine an exchange of messages with a friend who suddenly stops responding. Anyone would be annoyed.
Likewise, make sure that conversations with members of the online community are continuous and interesting. Only in this way can that feeling of trust and respect be established in the interlocutors that leads to loyalty with your brand. 
Listen to advice 
This marketing strategy is important because, unlike other more immediate strategies, it returns more lasting effects, thanks to the trust that has been established in customers. 
For this to happen, however, there is one last and fundamental point to respect: listening to the advice of the community. Let's see a practical example. 
Lego, the famous manufacturer of the equally famous bricks, has launched the Lego Ideas website, where users can propose ideas for new products to be built. The best ideas are then actually implemented and marketed and the user who came up with the idea even receives a percentage of the sales. 
We are faced with a perfect example of a reward for customer loyalty that rewards the most avid fans and simultaneously promotes the good image of the company.
The new frontier of e-commerce
As perhaps can be seen from what has been said so far, a community marketing campaign is difficult to carry out but, if done with awareness, it can bring excellent and lasting results in the long term. 
If you don't know where to start, rely on Digife, the web professionals. Our specialized team will be happy to follow you in all phases of design, implementation and monitoring of your community marketing campaign. What are you waiting for!